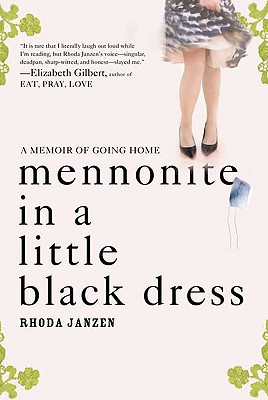 Mennonite in a Little Black Dress
A Memoir of Going Home
Hardcover

* Individual store prices may vary.
Other Editions of This Title:
Paperback (4/13/2010)
Compact Disc (10/13/2009)
Compact Disc (10/13/2009)
MP3 CD (10/13/2009)
Hardcover, Large Print, Large Print (4/1/2010)
November 2009 Indie Next List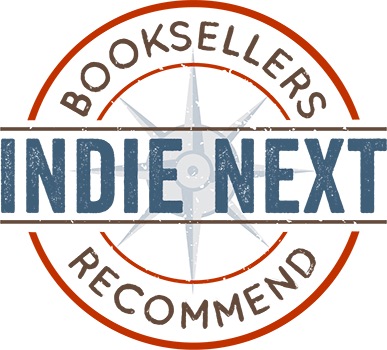 "Poet Rhoda Janzen has an intriguingly honest and witty way with language, and a personality and unique story to match. This insightful memoir is simultaneously humorous and touching -- a rare combination you certainly don't want to miss."
— Kerry Hartwick, The Velveteen Rabbit Bookshop, Fort Atkinson, WI
View the List
Description
A hilarious and moving memoir--in the spirit of Anne Lamott and Nora Ephron--about a woman who returns home to her close-knit Mennonite family after a personal crisis
Not long after Rhoda Janzen turned forty, her world turned upside down. It was bad enough that her brilliant husband of fifteen years left her for Bob, a guy he met on Gay.com, but that same week a car accident left her with serious injuries. What was a gal to do? Rhoda packed her bags and went home. This wasn't just any home, though. This was a Mennonite home. While Rhoda had long ventured out on her own spiritual path, the conservative community welcomed her back with open arms and offbeat advice. (Rhoda's good-natured mother suggested she date her first cousin--he owned a tractor, see.) It is in this safe place that Rhoda can come to terms with her failed marriage; her desire, as a young woman, to leave her sheltered world behind; and the choices that both freed and entrapped her.
Written with wry humor and huge personality--and tackling faith, love, family, and aging--"Mennonite in a Little Black Dress" is an immensely moving memoir of healing, certain to touch anyone who has ever had to look homeward in order to move ahead.
Praise For Mennonite in a Little Black Dress: A Memoir of Going Home…
"Wonderfully intelligent and frank. . . . Mennonite in a Little Black Dress is snort-up-your-coffee funny, breezy yet profound, and poetic without trying. . . . [Janzen's] tone reminds me of Garrison Keillor's deadpan, affectionate, slightly hyperbolic stories about urbanities and Minnesota Lutherans. . . I loved this book, and Rhoda Janzen. She is a terrific, pithy, beautiful writer, a reliable, sympathetic narrator and a fantastically good sport."—Kate Christensen, New York Times Book Review
"Hilarious and touching."—People (four stars)
"Mennonite in a Little Black Dress is a hilarious collection of musings on Janzen's childhood, marriage, and eccentric family. . . . Janzen mines Mennonite culture for comic effect, but she does so with love."—Entertainment Weekly
"Janzen looks at her childhood religion with fresh, twinkling eyes. . . . Janzen is always ready to gently turn the humor back on herself, though, and women will immediately warm to the self-deprecating honesty with which she describes the efforts of friends and family to help her re-establish her emotional well-being."—
Publishers Weekly
(starred review)
"[A] spirited, fascinating memoir. . . . Janzen's story reminds us what a beautiful gift our past can be."—Hannah Sampson, Miami Herald
"Hysterical. . . . In the tradition of David Sedaris, it's [Janzen's] family who is the source of the book's biggest laughs, and its heart."—Marisa Meltzer, The Daily Beast
"Rhoda's life may not sound amusing at first: She's a poet/professor whose husband just left her for Bob, whom he met on Gay.com. But what happens after she heads home to her Mennonite parents is beyond funny. Her wry, affectionate depictions of her frugal dad, sweet but slightly scatological mom and a youth in which jeans and dancing were off limits make for an honest and entertaining memoir."—Family Circle
"This soulful, affecting first memoir . . . will enchant anyone who has ever gone back home after suffering a setback."—
Library Journal
(starred review) "This book is not just beautiful and intelligent, but also painfully -- even wincingly -- funny. It is rare that I literally laugh out loud while I'm reading, but Rhoda Janzen's voice -- singular, deadpan, sharp-witted and honest -- slayed me, with audible results. I have a list already of about fourteen friends who need to read this book. I will
insist
that they read it. Because simply put, this the most delightful memoir I've read in ages."—Elizabeth Gilbert, author of
Eat, Pray, Love
"Compelling . . . Janzen explores her past and her present with honesty and self-deprecation and the result is both hilarious and touching . . . [A] lively chronicle of the patience and strong sense of humor one needs to go home again."—Booklist
"Readers will find themselves laughing out loud at Janzen's wry commentary. . . . The playful humor is balanced, however, with genuine thoughtfulness, especially as Janzen reconnects with childhood companions and reflects on how different her own life might have been, had she chosen to remain in the Mennonite community instead of embracing an intellectual life. Mennonite in a Little Black Dress will resonate with any reader who has ever thought about how such choices shape our futures, or with anyone who has struggled to recapture faith—in God, in other people or in oneself."—Norah Piehl, Bookpage
"Janzen excavates her past with the might of a backhoe and the finesse of an archaeologist's brush. . . . The author's relatives feature prominently throughout the narrative, her mother's quirky sensibilities bubbling over in merry nuggets of old-fashioned, home-spun wisdom. . . . A buoyant, somewhat mordant ramble through triumphs, upheavals and utter normalcy."—Kirkus Reviews
"This is an intelligent, funny, wonderfully written memoir. Janzen has a gift for following her elegant prose with the perfect snarky aside. If it weren't for the weird Mennonite food, I would like very much to be her friend."—Cynthia Kaplan, author of
Why I'm Like This
and
Leave the Building Quickly
"Rhoda Janzen, a stunning woman, has written a funny book, very funny when she gets to cranking on her family, and she gets to cranking. The writing enjoys the exactitude of poetry, and the comedic melody runs over a bass line of intellection that makes things gratifying in ways lesser books are not. Spectacular
merde
falls into this life. It's a marvelous book of brave cheer."—Padgett Powell, author of
The Interrogative Mood
Henry Holt and Co., 9780805089257, 256pp.
Publication Date: October 13, 2009
About the Author
Rhoda Janzen holds a PhD from the University of California, Los Angeles, where she was the University of California Poet Laureate in 1994 and 1997. She is the author of "Babel's Stair," a collection of poems, and her poems have also appeared in "Poetry," "The Yale Review," "The Gettysburg Review," and "The Southern Review." She teaches English and creative writing at Hope College in Holland, Michigan.
or
Not Currently Available for Direct Purchase