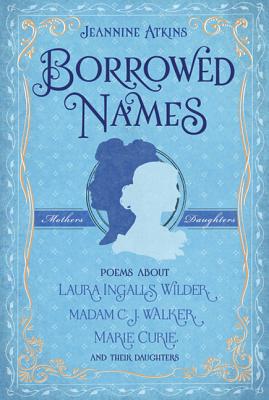 Borrowed Names: Poems about Laura Ingalls Wilder, Madam C.J. Walker, Marie Curie, and Their Daughters (Hardcover)
Poems about Laura Ingalls Wilder, Madam C.J. Walker, Marie Curie, and Their Daughters
Henry Holt & Company, 9780805089349, 209pp.
Publication Date: March 16, 2010
Description
As a child, Laura Ingalls Wilder traveled across the prairie in a covered wagon. Her daughter, Rose, thought those stories might make a good book, and the two created the beloved Little House series.
Sara Breedlove, the daughter of former slaves, wanted everything to be different for her own daughter, A'Lelia. Together they built a million-dollar beauty empire for women of color. Marie Curie became the first person in history to win two Nobel prizes in science. Inspired by her mother, Irene too became a scientist and Nobel prize winner.
"Borrowed Names" is the story of these extraordinary mothers and daughters.
"Borrowed Names" is a 2011 Bank Street - Best Children's Book of the Year.
About the Author
Jeannine Atkins is the author of several books for young readers including Anne Hutchinson's Way. She teaches children's literature at the University of Massachusetts-Amherst and lives in Whatley, Massachusetts.
Praise For Borrowed Names: Poems about Laura Ingalls Wilder, Madam C.J. Walker, Marie Curie, and Their Daughters…
Praise for Borrowed Names: * "This book, powerful when read independently, would also make for a great readers' theater project for teens. The images created bring powerful emotions to the surface, felt by the women profiled here and by those who read this gem that belongs in any literary cedar chest, as well as in every collection." —School Library Journal, starred review *  "In vivid scenes written with keen insight and subtle imagery, the poems offer a strong sense of each daughter's personality as well as the tensions and ties they shared with their notable mothers. Writing with understated drama and quiet power, Atkins enables readers to understand these six women and their mother-daughter relationships in a nuanced and memorable way." —Booklist, starred review * "The thirty vignettes concerning each mother-daughter pair offer just a few telling facts, beautifully phrased and skillfully arranged to evoke the most significant events and emotional trajectories of entire lives." —The Horn Book, starred review
Advertisement