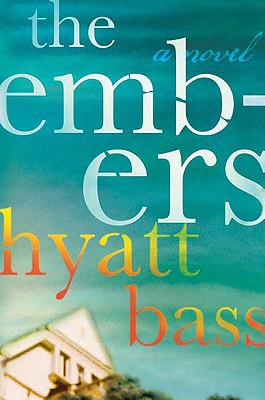 The Embers
Hardcover

* Individual store prices may vary.
Other Editions of This Title:
Digital Audiobook (8/27/2009)
Paperback (5/25/2010)
Description
A once-charmed family is forced to confront the devastating tragedy that struck it years ago in this fiercely tender tale of betrayal and reconciliation
It's the fall of 2007, and Emily Ascher should be celebrating: she just got engaged to the man she loves, her job is moving in new and fulfilling directions, and her once-rocky relationship with her mother, Laura, has finally mellowed into an easy give-and-take. But with the promise of new love
Settling into old comes a difficult look at how her family has been torn apart in the many years since her brother died. Her parents have long since divorced, and her father, Joe, a famous actor and playwright who has been paralyzed with grief since the tragedy, carries the blame for his son's death—but what really happened on that winter night? Why has he been unable to clear his name, or even discuss that evening with Laura and Emily?
As spring looms—and with it Emily's wedding in the Berkshires and an unveiling of Joe's new play—each Ascher begins to reevaluate the events of long ago, finally facing the truth of his or her own culpability in them. Moving between past and present over the course of sixteen years, The Embers is a skillfully structured debut novel of buried secrets and deep regrets that crush a family while bonding its members irrevocably.
Praise For The Embers…
"A riveting examination of a high-profile clan and its fall from grace. . . . The Embers builds like the fire its title conjures, glowing a little, then suddenly bursting into sparks of narrative that make it nigh on impossible to put down. . . . The Embers will inspire readers to examine their own judgments about those they love, and perhaps give someone another chance. Bass is a new author with an old soul, and a talent worth tending."—Joy Tipping, Dallas Morning News
"In this fiercely tender story by Hyatt Bass, a new engagement forces one young woman, her mother and her estranged father to rehash a painful tragedy locked away in their past so she can finally move on."—InStyle (One of InStyle Magazine's Top 5 Beach Reads for Summer 2009)
"A moving tale about grief's tenacious hold and the road to redemption."—People (A "Get Set for Summer" Pick)
"Bass . . . is a sensitive observer of family dynamics, of the way people can fail to really see the ones they love. . . . THE EMBERS [is] contemplative and psychologically attuned."—Laurie Muchnick, Bloomberg.com
"A very assured and beguiling debut novel"—Ben Dickinson, Elle.com (One of Elle.com's "Top Ten Smartest, Sizzlingest Beach Reads")
"Bass's well-paced, nuanced family saga is as engrossing as it is empathetic. Sure to appeal to readers who enjoy such family dramas as Judith Guest's Ordinary People."—Library Journal (starred review)
"Director, producer and screenwriter Bass creates a riveting narrative that digs into the notion that 'there is nothing that happens to a child that does not implicate the parent in some way.' . . . Bass's excavation of a complex familial labyrinth is an elegant testament to the beautiful mess that is family."—Publishers Weekly
"First novels shine too. In filmmaker Hyatt Bass's The Embers, newly engaged Emily and her parents finally begin coping with the death of Emily's brother."—Barbara Hoffert, The Phoenix, "The Best in Summer Reading"
"The Embers is the sort of novel I'm always hoping to find—from the first page, I was transfixed. Hyatt Bass's lyrical story of a broken family is, in a word, stunning. The Embers is the best book I've read in a long time."—Amanda Eyre Ward, author of How to Be Lost and Love Stories in This Town
"What is more powerful a place than the family? It's the center of our lives, and the crucible of our experience: The Embers, Hyatt Bass's lovely first novel, asks questions that only the family can answer, and delivers truths that only the family contains."—Roxana Robinson, author of Cost
"Ten minutes into The Embers, I was completely hooked. Each member of this struggling family is portrayed with so much empathy and intelligence. The pacing is excellent, and the prose is exact. Reading it was a thought-provoking pleasure."—Laura Moriarty, author of The Rest of Her Life and The Center of Everything
Henry Holt and Co., 9780805089943, 304pp.
Publication Date: June 23, 2009
About the Author
Hyatt Bass wrote, directed, and produced the film "75 Degrees in July," which was released in 2006. "The Embers" is her first novel.
or
Not Currently Available for Direct Purchase