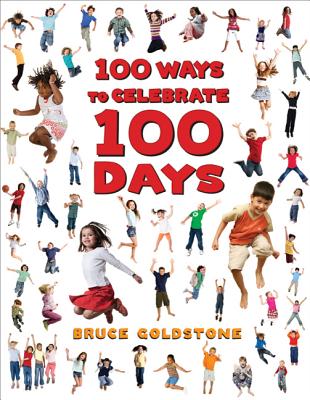 100 Ways to Celebrate 100 Days (Hardcover)
Henry Holt & Company, 9780805089974, 48pp.
Publication Date: August 3, 2010
Description
It's the 100th day of school--what can you do to celebrate?
Here are 100 different ideas for celebrating this fun and important day. The 100th day is about math--and so much more! From collecting to counting, baking to bouncing, reading to writing, every possible kind of activity is included for 100th day celebrations at home or at school.
Bright, detailed photographs and plenty of innovative ideas will make this beautifully designed book the essential, must-have book for every family and classroom.
About the Author
Bruce Goldstone is the author of several books, including Great Estimations, Greater Estimations and The Beastly Feast. He has worked in educational publishing for nearly twenty years. Growing up in Ohio, Bruce fell in love with reading and the magic of words, and even back then he knew he wanted to be a writer. Books have always been an important part of his life, from buying used paperbacks to his first job, shelving books as a library page. He now lives in New York City with a plethora of pets including one dog, three parakeets, and an aquarium.
Praise For 100 Ways to Celebrate 100 Days…
"A more clever collection of 100 ideas is hard to imagine. A must-have for schools celebrating this special day." —School Library Journal "Another solid math title from Goldstone (Greater Estimations, 2008, etc.) that is sure to see a lot of use." —Kirkus Reviews"To meet the annual demand from preschool, kindergarten, and early primary-grade teachers, libraries will want multiple copies of this colorful, upbeat idea book." —Booklist
Advertisement