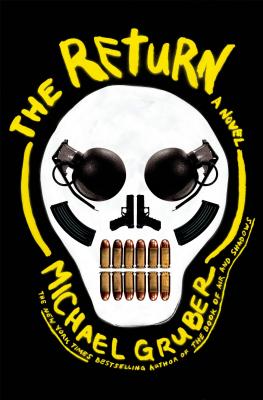 The Return (Hardcover)
Henry Holt & Company, 9780805091298, 366pp.
Publication Date: September 3, 2013
* Individual store prices may vary.
or
Not Currently Available for Direct Purchase
Description
From the New York Times bestselling author of The Book of Air and Shadows, the story of one man's fearless quest for revenge among some of the world's most dangerous criminals
Lauded as his #1 favorite book of the year, Stephen King advised President Obama, in the pages of Entertainment Weekly, to pick up Michael Gruber's previous book, The Good Son. With an unforgettable hero, The Return is as exciting and provocative as Gruber's best work.
The real Richard Marder would shock his acquaintances, if they ever met him. Even his wife, long dead, didn't know the real man behind the calm, cultured mask he presents to the world. Only an old army buddy from Vietnam, Patrick Skelly, knows what Marder is capable of. Then a shattering piece of news awakens Marder's buried desire for vengeance, and with nothing left to lose, he sets off to punish the people whose actions, years earlier, changed his life. Uninvited, Skelly shows up and together the two of them raise the stakes far beyond anything Marder could have envisioned.
As Marder and Skelly head toward an apocalypse of their own making, Marder learns that good motives and sense of justice can't always protect the people a man loves. A range of fearsomely real characters, from a brutally violent crime lord to a daringly courageous young woman, a roller-coaster of twists and turns, and a shattering exploration of what constitutes morality in the face of evil, Michael Gruber has once more proven that he is "a gifted and natural storyteller" (Chicago Tribune) and shows why he has been called "the Stephen King of crime writing" (The Denver Post).
About the Author
Michael Gruber is the author of The Good Son, The Book of Air and Shadows, and The Forgery of Venus. He has a PhD in marine sciences and began freelance writing while working in Washington D.C., as a policy analyst and speech writer. Since 1990, he has been a full-time writer. He is married and lives in Seattle, Washington.
Coverage from NPR
Advertisement