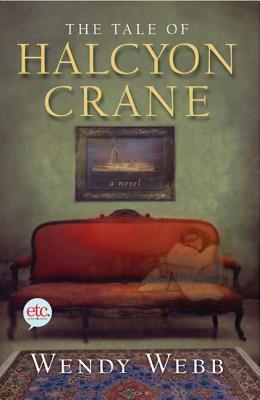 The Tale of Halcyon Crane
A Novel
Paperback

* Individual store prices may vary.
Other Editions of This Title:
Digital Audiobook (3/29/2010)
MP3 CD (3/30/2010)
Compact Disc (3/30/2010)
Compact Disc (3/30/2010)
April 2010 Indie Next List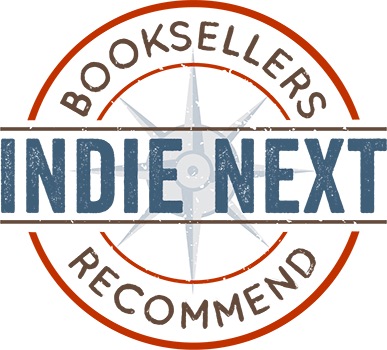 "Ghosts, seances, and an unsolved murder are brought together on a remote island in the middle of the Great Lakes. Hallie James, who thought her mother died in a fire decades earlier, has discovered she was alive--until recently. Hallie's father's last words in answer to why he staged their deaths were, 'I had to save my little girl.' From what or whom? A gothic thriller with a modern twist."
— Karen Briggs, Great Northern Books and Hobbies, Oscoda, MI
View the List
Description
A young woman travels alone to a remote island to uncover a past she never knew was hers in this thrilling modern ghost story

When a mysterious letter lands in Hallie James's mailbox, her life is upended. Hallie was raised by her loving father, having been told her mother died in a fire decades earlier. But it turns out that her mother, Madlyn, was alive until very recently. Why would Hallie's father have taken her away from Madlyn? What really happened to her family thirty years ago?

In search of answers, Hallie travels to the place where her mother lived, a remote island in the middle of the Great Lakes. The stiff islanders fix her first with icy stares and then unabashed amazement as they recognize why she looks so familiar, and Hallie quickly realizes her family's dark secrets are enmeshed in the history of this strange place. But not everyone greets her with such a chilly reception—a coffee-shop owner and the family's lawyer both warm to Hallie, and the possibility of romance blooms. And then there's the grand Victorian house bequeathed to her—maybe it's the eerie atmosphere or maybe it's the prim, elderly maid who used to work for her mother, but Hallie just can't shake the feeling that strange things are starting to happen . . .

In The Tale of Halcyon Crane, Wendy Webb has created a haunting story full of delicious thrills, vibrant characters, and family secrets.
Praise For The Tale of Halcyon Crane: A Novel…
"Webb offers an engaging modern gothic tale with a strong female protagonist and well-done suspense. Fans of Mary Higgins Clark and Barbara Michaels and readers who like supernatural elements in their fiction will enjoy this debut." —Library Journal

"Debut novelist Wendy Webb gives both Bram Stoker and Stephen King a run for their travel budget, inventing an island in the Great Lakes that can't be matched for pristine natural beauty, richness of history, touristic amenities . . . and sheer supernatural terror. . . . The novel . . . gives a more generous account of how the spirit of a beautiful place can complexly affect a human being, for both good and ill. Wendy Webb is a professional journalist, first and foremost. Like those journalistic masters Dickens and Twain before her, she knows that to write good travel prose, you must give a vivid account of both the demons you find along the way and the demons you bring along with you." —Michael Alec Rose, BookPage

"Entertaining to say the least. Sensational . . . Webb's page-turner is a guilty pleasure best suited for a lakeside cabin's bedstand." —Megan Doll, The Star Tribune

"Booksellers are loving Halcyon Crane, which has been selected by three Independent Booksellers' associations--national and Midwestern--as worthy of special promotion. . . . Webb includes all the classic ghostly elements in her novel, but she gives the book a contemporary spin with a strong female protagonist." —Mary Ann Grossman, St. Paul Pioneer Press

"The Tale of Halcyon Crane is a wonderful gothic complete with ghosts and witches, graveyards and dreams. It whisks the reader up and into its magic from the first page. Captivating and haunting, this debut proves Wendy Webb is a very gifted storyteller." —M.J. Rose, author of The Memorist and The Reincarnationist

"A chilling and imaginative ghost story with a charming Great Lakes island setting, a fittingly spooky hilltop mansion, and a likable heroine who is forced to confront the disturbing secrets of her past and the powerful truths of her present. Webb keeps the reader spellbound as the intertwined tales of several generations of a most unusual family unspool in magical and often eerie ways." —Ellen Baker, author of Keeping House

"The Tale of Halcyon Crane is a wonderfully creepy gothic tale with a distinctly modern sensibility. Ms. Webb has written a hypnotic, twisting, and vividly imagined story about the terrible and lovely ways the past impacts the present, and how one woman's discovery of old family secrets reveals new truths about herself and her life, and sets her on a perilous road to a future she could not previously have imagined." —Megan Chance, author of The Spiritualist and An Inconvenient Wife

"An old fashioned ghost story with a contemporary twist, The Tale of Halcyon Crane has it all: an unsolved murder, mystery, family drama, a moody old house on an island, and a feisty orphan who will have you rooting for her from page one. In her debut novel, Wendy Webb weaves a complex, atmospheric tale that will remind you why you first loved reading." —Patry Francis, author of The Liar's Diary

"Set on a mysterious time-warped island in Lake Superior, The Tale of Halcyon Crane is a delicious ghost story, by turns chilling and heart-warming. The perfect cozy read." —Mary Sharratt, author of The Vanishing Point and Daughters of the Witching Hill
St. Martin's Griffin, 9780805091403, 352pp.
Publication Date: March 30, 2010
About the Author
Wendy Webb is editor in chief of Duluth-Superior magazine. A journalist with two decades of experience, she lives in Minnesota. She is the author of the novel The Tale of Halcyon Crane.