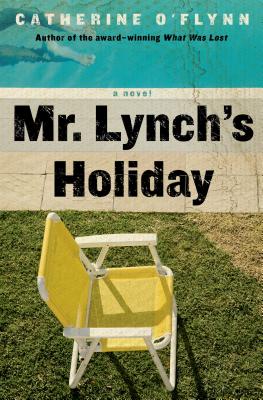 Mr. Lynch's Holiday (Hardcover)
Henry Holt & Company, 9780805091816, 272pp.
Publication Date: October 8, 2013
Other Editions of This Title:
Hardcover, Large Print (12/25/2013)
* Individual store prices may vary.
Description
A sophisticated and touching novel of a father and son reconnecting in a foreign place, from the award-winning and bestselling author of "What Was Lost"
Retired bus driver and recent widower Dermot Lynch grabs his bags from the bus's dusty undercarriage and begins to climb the hill to his son's house. It is Dermot's first time in Spain and the first time he's been out of Birmingham in many years. When he finally arrives at the gates of the crumbling development, Dermot learns that Eamonn, only one of a handful of settlers in the half-finished ghost town of Lomaverde, has fallen prey to an alluring vision and is upside down in a dream that is slipping away.
But Dermot finds something beautiful and nostalgic in Lomaverde's decline something that is reminiscent of his childhood in Ireland. Soon he is the center of attention in the tiny group of expats where paranoid speculation, goat hunting, and drinking are just some of the ways to pass the days. As the happenings in Lomaverde take a strange turn, father and son slowly begin to peel back their pasts, and they uncover a shocking secret at the heart of this ad hoc community.
With the depth, grace, and wry authenticity that have characterized Catherine O'Flynn's previous work, "Mr. Lynch's Holiday" gives us a story that again shimmers with "the power of good old realism" (Jane Smiley, "The LA Times") about love, connection, and a father and son finding each other exactly when they need it most.
About the Author
Catherine O'Flynn is the author of the bestselling debut novel, What Was Lost, which won the Costa First Novel Award in 2007, was short-listed for The Guardian First Book Award, and was long-listed for the Booker Prize and the Orange Prize. Her second novel, The News Where You Are was an Indie Next List selection and was shortlisted for the 2011 Edgar Award for Best Paperback Original. She lives in Birmingham, England.
Praise For Mr. Lynch's Holiday…
"Humor is [O'Flynn's] métier, and Mr. Lynch's Holiday is a charmer, smart and occasionally spooky... [A novel] about finding one's life, finding one's home, finding one's family. It's also about never fully knowing the people we love most."
-- Boston Globe
"There are few authors who could write in such perspicacious terms about the scarcely satisfied yearning of the British middle classes"
-- Guernica Magazine
"Like O'Flynn's best creations, the more ordinary [Dermot] seems, the more extraordinary he's revealed to be."
-- Time Out New York
"One of those books that you start reading, look up at the corner of the page after a while, and realize you've just raced through half of it without knowing how exactly…O'Flynn weaves in and out of time so skillfully, making transitions between years feel natural; — an effect few novels can pull off so seamlessly… A book that flows and fits together well, yet still deep and complicated and with plenty of food for thought…Readers who find their way to it will be hooked from the first chapter."
-- Bustle

"Lovely…[A] father-and-son story that somehow manages to be as funny and warm as it is sly and unsentimental."
—Christian Science Monitor's "10 best books of October" 
"A beautiful portrait of a relationship between father and son, infused with O'Flynn's clever ear for dialogue, and sophisticated questions surrounding memory, identity, and belonging."
-- Bookslut
"O'Flynn writes terrifically about disappointment and denial, skipping easily between the present and moments in Eamonn and Dermot's past that explain how they became who they are…Mr Lynch's Holiday excels in exploring the strangeness of being the outsider and the stories people tell themselves to survive."
—Financial Times

"Brilliantly rendered… O'Flynn's tender portrait of an Irish emigrant of the hard-done-by, hard-working generation of the 60s and 70s – a "proper Paddy", as Dermot calls himself – balancing the books of his life with such generosity and intelligence, is a lovely thing."
– The Guardian (UK)
"O'Flynn offers trenchant commentary on capitalism even as she balances the comic and tragic aspects of disillusionment. Overflowing with warmth and compassion as well as a sly humor, this skillful novel will appeal to fans of Richard Russo and Francine Prose."
-- Booklist (Starred)

"A simple story but, thanks to a balance of humour and pathos, a delightful one… A rare love story between a father and a son."
–Telegraph (UK)
"O'Flynn writes with brilliant wit and warmth about people cast adrift in contemporary wildernesses..."
-- The Times (UK)
"O'Flynn is good at mild comedy, humorously illustrating idiosyncrasies in her characters as Mark Haddon and Roddy Doyle do…O'Flynn is delightful"
-- The Independent (UK)

"Ms. O'Flynn is a remarkable and original writer…tenderness, warmth, thoughtfulness and comic genius are words that are flung around a lot, but it's more than that.  She flinches at nothing."
-- Fay Weldon, Observer (UK)
or
Not Currently Available for Direct Purchase