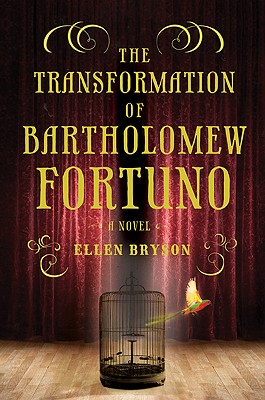 The Transformation of Bartholomew Fortuno
Hardcover

* Individual store prices may vary.
Other Editions of This Title:
Paperback (6/7/2011)
Paperback (9/1/2011)
Paperback (2/1/2011)
July 2010 Indie Next List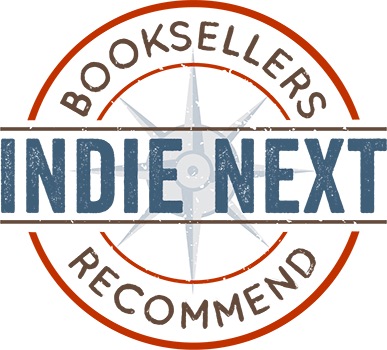 "This novel offers a look inside P.T. Barnum's famous American Museum in nineteenth-century New York. How would it feel to be 'The World's Thinnest Man?' Embarrassed, ashamed, sad? No, Bartholomew Fortuno feels his unusual body is actually a gift to the world. That is, until he meets Iell, the world's most beautiful and mysterious Bearded Lady. Are they unique people or freaks of nature? You decide after reading this winning and wondrous novel."
— Karen Briggs, Great Northern Books and Hobbies, Oscoda, MI
View the List
Description
Water for Elephants meets Geek Love in this riveting first novel, an enchanting love story set in P. T. Barnum's American Museum in 1865 New York City
Bartholomew Fortuno, the World's Thinnest Man, believes that his unusual body is a gift. Hired by none other than P. T. Barnum to work at his spectacular American Museum—a modern marvel of macabre displays, breathtaking theatrical performances, and live shows by Barnum's cast of freaks and oddities—Fortuno has reached the pinnacle of his career. But after a decade of constant work, he finds his sense of self, and his contentment within the walls of the museum, flagging. When a carriage pulls up outside the museum in the dead of night, bearing Barnum and a mysterious veiled woman—rumored to be a new performer—Fortuno's curiosity is piqued. And when Barnum asks Fortuno to follow her and report back on her whereabouts, his world is turned upside down. Why is Barnum so obsessed with this woman? Who is she, really? And why has she taken such a hold on the hearts of those around her?
Set in the New York of 1865, a time when carriages rattled down cobblestone streets, raucous bordellos near the docks thrived, and the country was mourning the death of President Lincoln, The Transformation of Bartholomew Fortuno is a moving novel about human appetites and longings. With pitch-perfect prose, Ellen Bryson explores what it means to be profoundly unique—and how the power of love can transcend even the greatest divisions.
Praise For The Transformation of Bartholomew Fortuno…
"It must have been something, America at the end of the Civil War, and debut novelist Bryson imagines it beautifully in her inspired drama about freaks, showmen and the forces that twist our insides. Opening just after the assassination of Abraham Lincoln, the curtains part to reveal a sideshow within a spectacle, namely the singular attraction that was Barnum's American Museum in New York City, owned by narcissistic showman P.T. Barnum. . . . Bartholomew is a wonderful character who doesn't struggle against his self-image but revels in it, challenging audiences with his bravado. . . . A rich tapestry of romance, illusory science, criminal trickery and human intrigue. Let the show begin."—Kirkus Reviews
"This work sympathetically conjures up the backstage world of Barnum's museum and the pecking order of his Curiosities, and magically transports the reader back in time to Gilded Age New York. Fans of Water for Elephants are sure to want to enter this wondrous midway attraction of a novel."—Publishers Weekly
"Debut novelist Bryson has concocted fascinating historical fiction about one of showman P.T. Barnum's 'curiosities' who worked in the confines of Barnum's famous American Museum in lower Manhattan in the mid-19th century.... Bryson is a natural storyteller, and the fascinating interpersonal dynamics of her enticing characters keep readers' interest.... A strong first novel—recommended."—Library Journal
"Bryson, a proverbial ringmaster, delves deep into context, roping the assassination of Lincoln, scents of Chinatown, and heart-wrenching human misconceptions into poetic prose that captures the attention of ladies and gentleman, boys and girls of all ages."—Daily Candy
"Rich with magic.... Uncovering Iell's secrets leads Fortuno to expose his own, and this subtle but profound transformation casts a spell over the narrative until the last pages. Novel and character are awakened by the magnetic Iell, who makes Fortuno feel 'empty and full at the same time. Hungry and satiated.' By the end of the novel, readers should feel that way, too."—Christine Thomas, Miami Herald
"Riotous and touching.... It's one delicious story."—Ann La Farge, The Hudson Valley News
"Ellen Bryson has found a doozy of a story to tell, and she tells the hell out of it. Earnest, accurate, entertaining—this book lets us peek into the life of a great circus, and the great circus of life itself."—Darin Strauss, author of More Than It Hurts You and Chang and Eng
"Ellen Bryson's The Transformation of Bartholomew Fortuno is an atmospheric and enthralling story of one of the great, lost legends of New York."—Kevin Baker, author of Strivers Row and Dreamland
"The Transformation of Bartholomew Fortuno brings alive the curious world of P. T. Barnum's American Museum in 19th century New York, transforming in the process the freaks and prodigies into heart-breaking people.  Bryson is bedazzling, a real writer of extraordinary bravado."—Keith Donohue, author of Angels of Destruction and The Stolen Child
"Ellen Bryson is a truly gifted storyteller whose debut novel transports the reader through time and into history itself, into characters with strange bodies but all-too-human hearts. I was hooked by every act, all the way to the novel's big reveal. Like Barnum's museum, this book deserves a plethora of visitors looking for educational entertainment."—Cathy Day, author of The Circus in Winter
"I cannot remember another first novel as deftly written, as emotionally charged, as transporting as this one. Ellen Bryson's breathtaking debut makes us all believe anew in the power of love."—Ann Hood, author of The Knitting Circle
Henry Holt and Co., 9780805091922, 352pp.
Publication Date: June 22, 2010
About the Author
Ellen Bryson holds a BA in English from Columbia University and an MA in Creative Writing from Johns Hopkins University in Washington, DC. Formerly a modern dancer, she lives in Southern California. This is her first novel.
or
Not Currently Available for Direct Purchase