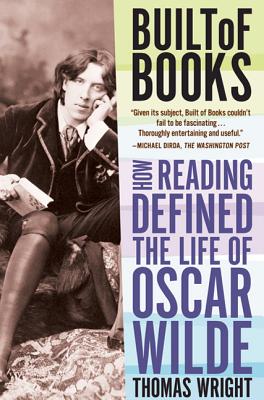 Built of Books (Paperback)
How Reading Defined the Life of Oscar Wilde
St. Martin's Griffin, 9780805092462, 384pp.
Publication Date: April 27, 2010
Other Editions of This Title:
Hardcover (4/28/2009)
* Individual store prices may vary.
Description
An entirely new kind of biography, Built of Books explores the mind and personality of Oscar Wilde through his taste in books
This intimate account of Oscar Wilde's life and writings is richer, livelier, and more personal than any book available about the brilliant writer, revealing a man who built himself out of books. His library was his reality, the source of so much that was vital to his life. A reader first, his readerly encounters, out of all of life's pursuits, are seen to be as significant as his most important relationships with friends, family, or lovers. Wilde's library, which Thomas Wright spent twenty years reading, provides the intellectual (and emotional) climate at the core of this deeply engaging portrait.
One of the book's happiest surprises is the story of the author's adventure reading Wilde's library. Reminiscent of Jorge Luis Borges's fictional hero who enters Cervantes's mind by saturating himself in the culture of sixteenth-century Spain, Wright employs Wilde as his own Virgilian guide to world literature. We come to understand how reading can be an extremely sensual experience, producing a physical as well as a spiritual delight.
About the Author
Thomas Wright was educated at Saint Thomas More School in Bedford, England. He lectures frequently on Wilde and has written countless articles about him. The author of Oscar Wilde's Table Talk, Wright lives in Genoa and London, and sometimes writes about subjects unconnected with his hero.
Praise For Built of Books: How Reading Defined the Life of Oscar Wilde…
"Revealing portrait of the noted—and notorious—writer, viewed through the prism of the books that educated, inspired and comforted him ... The author accents this remarkable account with pages of Wilde's reading lists, reproductions of annotated books and an index of referenced authors. " - Kirkus Reviews