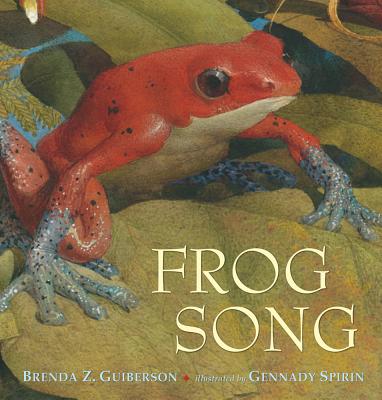 Frog Song (Hardcover)
Henry Holt and Co. (BYR), 9780805092547, 40pp.
Publication Date: February 5, 2013
* Individual store prices may vary.
Winter 2012 Kids Next List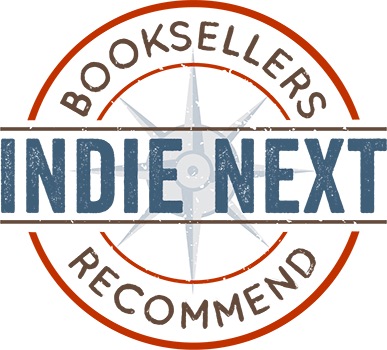 "Reading this book is as good as a trip to the zoo. The descriptions of various frog species are fascinating and whimsical; not only does the reader learn tidbits such as the fact that male Darwin's frogs hatch tadpoles in their mouths, but also the many sounds beyond 'ribbit' that frogs can make. Spirin's illustrations are nothing short of incredible. Each page is lush, detailed, and vibrating with life."
— Janet Minichiello, Politics & Prose Books and Coffee Shop, Washington, DC
View the List
Description
Since the time of the dinosaurs, frogs have added their birrups and bellows to the music of the earth. Frogs are astonishing in their variety and crucial to ecosystems. Onomatopoeic text and stunning illustrations introduce young readers to these fascinating and important creatures, from Chile to Nepal to Australia, in Frog Song by Brenda Z. Guiberson.
An NPR Best Book of 2013
About the Author
Brenda Z. Guiberson has written many books for children, including Cactus Hotel, Spoonbill Swamp, Moon Bear and Disasters. As a child, Brenda never thought she wanted to be a writer—her dreams tended more toward jungle explorer. She graduated from the University of Washington with degrees in English and Fine Art. She started thinking about writing for children when her son went to elementary school, and she volunteered in his class and in the school library. After taking exciting trips that involved a fifty-foot cactus, hungry alligators and sunset-colored spoonbills, she wanted to create books for children that would be like a field trip. Her books are full of well-researched detail, and Brenda sees this research as an adventure—one that allows her to be a jungle explorer at last. She lives in Seattle, Washington.

Gennady Spirin was born on Christmas Day in 1948 in a small town near Moscow. He is a graduate of the Stroganov Academy of Fine Arts in Moscow and has received many awards for his work both in the United States and internationally. Books he has illustrated include The Most Amazing Creature in the Sea, Life in the Boreal Forest, Frog Song, The Deadliest Creature in the World, and The Greatest Dinosaur Ever. Mr. Spirin lives in Princeton, New Jersey, with his wife and three sons.
Praise For Frog Song…
"*There is just enough information to interest older children who can read the book themselves, but the realistic pictures and fascinating facts can be shared one-on-one with younger children as well." —School Library Journal, starred review
"*Guiberson speaks of frog voices as a beacon. . . . Spirin's paintings make this a book to treasure." —Publishers Weekly, starred review
"Another harmonious salute to the natural world by an accomplished pair." —Kirkus Reviews
"The fascinating facts and impressive tempera, watercolor, and pencil illustrations make this a distinctive introduction to frogs." —Booklist
"This nonfiction book shows why the boreal forest, home to a unique ecosystem of plants and animals, is as big and important as tropical rain forests." —USA Today on Life in the Boreal Forest
"Gorgeously intricate illustrations perfectly complement equally evocative text in this introduction to the great northern, or boreal, forest, which sprawls across the entire northern hemisphere. . . . Guiberson and Spirin manage to successfully convey the beauty and majesty of this forest and its denizens in two dimensions, and a list of organizations devoted to preserving the forest provides further information. An author's note adds urgency to the message about the importance of preservation." —Booklist, starred review on Life in the Boreal Forest
"Taking readers through the seasons, Guiberson and Spirin present a verbal and pictorial treasury for nature lovers and young researchers alike." —School Library Journal on Life in the Boreal Forest
"Beautiful and useful." —Kirkus Reviews on Life in the Boreal Forest
"Each of the stunning paintings in this catalog of the boreal forest, the great northern forest, is breathtakingly beautiful. They are in the style of Audubon and other great naturalist painters. They breathe life into the creatures, give texture to their fur and feathers and capture a sense of place." —The Oppenheim Toy Portfolio on Life in the Boreal Forest