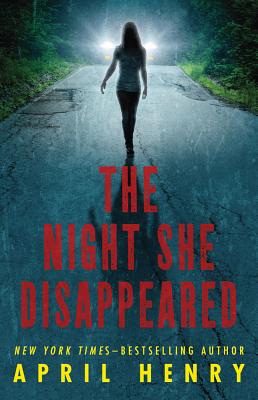 The Night She Disappeared (Hardcover)
Henry Holt & Company, 9780805092622, 229pp.
Publication Date: March 13, 2012
* Individual store prices may vary.
or
Not Currently Available for Direct Purchase
Description
Gabie drives a Mini Cooper. She also works part time as a delivery girl at Pete's Pizza. One night, Kayla another delivery girl goes missing. To her horror, Gabie learns that the supposed kidnapper had asked if the girl in the Mini Cooper was working that night. Gabie can't move beyond the fact that Kayla's fate was really meant for her, and she becomes obsessed with finding Kayla. She teams up with Drew, who also works at Pete's. Together, they set out to prove that Kayla isn't dead and to find her before she is.
About the Author
April Henry is the New York Times bestselling author of many acclaimed mysteries for adults and young adults, including the YA novel Girl, Stolen and the thriller Face of Betrayal, co-authored with Lis Wiehl. She lives in Oregon.
Praise For The Night She Disappeared…
"The reader must wait with baited breath to see when and if the characters will uncover the truth as the suspense builds to a fever pitch near the end of the book."--VOYA
"Fans of intense page-turners and those who liked Michele Jaffe's Rosebush (Penguin, 2010) or Lucy Christopher's Stolen (Scholastic, 2010) will love this one."--School Library Journal
"It's a riveting story...Each chapter is a surprise, and the tension builds steadily until the inevitable climactic face off." --Publishers Weekly
 Praise for
Girl, Stolen
: 
"
Girl, Stolen
grabs your attention with the first page you read. . . . Each page holds new questions that are answered in the most unexpected ways." —
VOYA
, starred review 
"Constantly interesting and suspenseful." —
Kirkus Reviews
"A captivating tale . . . Well-built, complex characters, trapped in their own ways by life's circumstances, which—paired with a relentlessly fast pace—ensures a tense read." —
Publishers Weekly
"
Girl, Stolen
is page turning suspense with a clever heroine who meets up with bad luck, bad men, a bad dog, bad weather, bad health and has to face them without seeing them. A nail bitter." —Gail Giles 
"A unique and clever premise. Cheyenne has to be one of the most resourceful heroines in recent memory." —Todd Strasser, bestselling author of
Wish You Were Dead
Advertisement