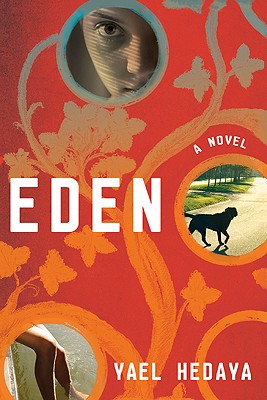 Eden
Hardcover

* Individual store prices may vary.
Other Editions of This Title:
Paperback (9/27/2011)
Description
From the head writer of the original In Treatment, an exquisite novel of the maturation of a girl, a family, and an entire community
Eden is no paradise: it is the stifling, rural community in which upscale urban escapees, Alona and Mark, drift apart and divorce under the resentful scrutiny of Roni, Mark's needy adolescent daughter. Against a rich panorama of Eden's oldtimers and newcomers, Mark, an emotionally detached architect, begins an involvement with his ex-wife's best friend, Dafna, who is desperately trying to conceive through the torments of technology, while sixteen-year-old Roni pursues the attention of older men by readily dispensing sexual favors. Over the course of one month, Roni's self-dramatizing turns to tragedy, her parents are jolted out of their absorbing concerns, and a new family structure begins to form out of an unlikely set of characters.
Through a portrait of family entanglements, disappearing countryside, and disappointed expectations, Yael Hedaya, a determinedly plainspoken novelist, has brilliantly mapped the social and emotional ecology of midlife and achieved miracles of insight and understanding.
Praise For Eden…
"Fictional but photo-realistic... Eden reads like a psychologically astute Israeli version of American Beauty."—New York "A searing portrayal... Not content merely to satirize the urban Israeli's search for a more bucolic existence, Hedaya plunges deep into the emotional lives of the families populating Eden, and wrings simple but profound emotional truths from the complexly intertwined lives of her characters... Jessica Cohen's fluid translation brilliantly conveys the bracing directness of Hedaya's prose."
—Lilith "Those who like psychologically convincing and sexually evocative fiction will like this book, whether they are seeking a fast read or deeper insight into the sometimes unpretty contemporary
Israeli psyche... A scathing, sensual novel."—Haaretz "For its strong prose and psychologically complex characters whose lives are interwoven, Eden is recommended to all literary fiction readers, especially those interested in marriage and psychology."—New York Journal of Books "Call it Peyton Place with Uzis: Israeli novelist Hedaya finds the worm in an exceedingly shiny apple. Best known for writing the Israeli TV series and HBO import In Treatment, Hedaya shows a marked fascination in the way people think—or, often, fail to think.... with plenty of mutual misunderstanding and miscommunication—the very stuff, in other words, of life. A graceful exploration of loneliness, 'their true covenant,' and the worm that gnaws at the heart of all things."
—Kirkus (starred review) "An accomplished, acutely observed novel... Hedaya draws fine psychological portraits of her characters... The novel succeeds in avoiding clichés, creating universal characters existing in an intimately connected social milieu."
—Publishers Weekly "Hedaya does an excellent job of presenting the struggles, joys, and intimate moments of middle age through this austere, beautifully crafted, and many-voiced novel."
—Booklist
Metropolitan Books, 9780805092653, 496pp.
Publication Date: October 26, 2010
About the Author
Yael Hedaya is the head writer for "In Treatment," the acclaimed Israeli TV series adapted for HBO. The author of "Eden," "Housebroken" and "Accidents," which was a finalist for the National Jewish Book Award in 2006, Hedaya teaches creative writing at the Hebrew University in Jerusalem.
or
Not Currently Available for Direct Purchase