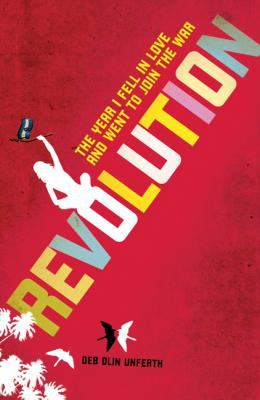 Revolution (Hardcover)
The Year I Fell in Love and Went to Join the War
Henry Holt and Co., 9780805093230, 224pp.
Publication Date: February 1, 2011
Other Editions of This Title:
Paperback (2/14/2012)
* Individual store prices may vary.
Description
Rising literary star Deb Olin Unferth offers a new twist on the coming-of-age memoir in this utterly unique and captivating story of the year she ran away from college with her Christian boyfriend and followed him to Nicaragua to join the Sandinistas.
Despite their earnest commitment to a myriad of revolutionary causes and to each other, the couple find themselves unwanted, unhelpful, and unprepared as they bop around Central America, looking for "revolution jobs." The year is 1987, a turning point in the Cold War. The East-West balance has begun to tip, although the world doesn't know it yet, especially not Unferth and her fiancé (he proposes on a roadside in El Salvador). The months wear on and cracks begin to form in their relationship: they get fired, they get sick, they run out of money, they grow disillusioned with the revolution and each other.  But years later the trip remains fixed in her mind and she finally goes back to Nicaragua to try to make sense of it all.  Unferth's heartbreaking and hilarious memoir perfectly captures the youthful search for meaning, and is an absorbing rumination on what happens to a country and its people after the revolution is over.
About the Author
Deb Olin Unferth is the author of the story collection "Minor Robberies" and the novel "Vacation," winner of the 2009 Cabell First Novelist Award and a "New York Times Book Review" Critics' Choice. Her work has been featured in "Harper's Magazine," "McSweeney's," "The Believer," and the "Boston Review." She has received two Pushcart Prizes and a 2009 Creative Capital grant for Innovative Literature. She teaches at Wesleyan University and currently lives in New York.
Praise For Revolution: The Year I Fell in Love and Went to Join the War…
"This is a very funny, excoriatingly honest story of being young, semi-idealistic, stupid and in love. If you have ever been any of these things, you'll devour it."--Dave Eggers
"Deb Olin Unferth is one of the most ambitious and inspirational writers working today. Her memoir of idealistic, bewildered people-in-training befell me like a fever for which, I'm happy to report, there appears to be no cure. An encounter with Unferth's prose is to be permanently, wondrously afflicted by its genius."--Heidi Julavits, author of The Uses of Enchantment
"Revolution is the best of many worlds: misconceived youth, sharp humor and sharper characters, and mostly, for me, the chance to witness a brand of paragraph-to-paragraph artistry that is much too rare."--John Brandon, author of Citrus County
"Brave, soulful...Unferth has a distinct, droll voice. Reading her is like listening to a girlfriend burning with gin-fueled enlightenment."--The New York Times Book Review (Editor's Choice Pick)
Revolution
calls itself a memoir, but it's something altogether stranger and more dazzling: It's a virtuosic one-woman show....It's smart, stylish, compulsive reading: memoir at its best."--
Time Out New York
"Unferth writes with a sly, understated appreciation for the absurd...A dryly humorous memoir of love, travel and wide-eyed idealism."--Kirkus
"This clearheaded and funny memoir captures the grit and chaos of a tumultuous moment in Central American history, but it's really a coming-of-age story...[Unferth] didn't become a revolutionary, but she did become a grown-up."--
Mother Jones
"Unferth's application of her imagination to her subject…evokes what David Forster Wallace referred to as 'the click,' a feeling one gets when reading work that's firing on all cylinders."--Bookforum
"Hers is a bildungsroman for the Believer set, a portrait of the artist as a young and clueless revolutionary."--The New York Observer
"Unferth's prose remains as sure and slicing as a machete, clearing a path through a jungle of emotions...A memoir of unique lucidity, wit, and power."--
Booklist
or
Not Currently Available for Direct Purchase