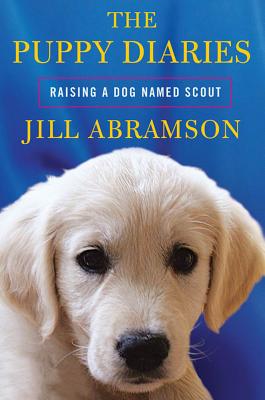 The Puppy Diaries (Hardcover)
Raising a Dog Named Scout
Times Books, 9780805093421, 256pp.
Publication Date: October 11, 2011
Other Editions of This Title:
Digital Audiobook (10/10/2011)
Paperback (10/16/2012)
Compact Disc (10/11/2011)
Hardcover, Large Print (10/21/2011)
Paperback (9/1/2011)
Hardcover (9/1/2011)
Paperback (5/1/2012)
* Individual store prices may vary.
November 2011 Indie Next List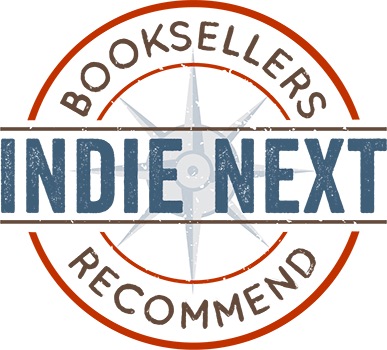 "While there seems to be a new dog or cat book every month, what this one has going for it is the author's track record as a popular blogger about dogs. Part memoir, part manual, part investigative report, The Puppy Diaries continues Abramson's intrepid and intelligent reporting on all things canine."
— Susan Thurin, Bookends on Main, Menomonie, WI
View the List
Description
An instructive and marvelously entertaining chronicle of a puppy's first year, by the executive editor of The New York Times
One sparkling summer day, Jill Abramson brought home a nine-week-old golden retriever named Scout. Over the following year, as she and her husband raised their adorable new puppy, Abramson wrote a hugely popular column for The New York Times's website about the joys and challenges of training this rambunctious addition to their family. Dog-lovers from across the country inundated her with e-mails and letters, and the photos they sent in of their own dogs became the most visited photo album on the Times's site in 2009.
Now Abramson has gone far beyond the material in her column and written a detailed and deeply personal account of Scout's first year. Part memoir, part manual, part investigative report, The Puppy Diaries continues Abramson's intrepid reporting on all things canine. Along the way, she weighs in on such issues as breeders or shelters, adoption or rescue, raw diet or vegan, pack-leader gurus like Cesar Millan or positive-reinforcement advocates like Karen Pryor.
What should you expect when a new puppy enters your life? With utterly winning stories and a wealth of practical information, The Puppy Diaries provides an essential road map for navigating the first year of your dog's life.
About the Author
Jill Abramson, a bestselling and award-winning author, is the executive editor of "The New York Times." An unabashed dog-lover, she has long been fascinated by the complex relationship between dogs and their owners. She, her husband, and Scout live in New York City and Connecticut.
Praise For The Puppy Diaries: Raising a Dog Named Scout…
"A golden retriever of a memoir. Unaffected, unironic, and lovingly goofy… it should hit the wide, heart-shaped mark cultivated by dog fanciers everywhere."—Alexandra Styron, The New York Times Book Review
"A worthy addition to the crowded so-called dogoir genre… Ms. Abramson writes with intelligence and grace and never descends into the saccharine… [Her] voice is bighearted and surprisingly down to earth as she and her husband forge a stronger bond with Scout at their side."—John Grogan, The New York Times
"Jill Abramson had me at 'woof'… Scout is a doll, all right, but Abramson lives up to her resume as one, um, dogged journalist… It shares so many fears, frustrations, misapprehensions and joys with child-rearing that you could drop a kid's name in some passages instead of 'Scout' and it would make perfect sense."—The Los Angeles Times
"Part memoir, part manual, the New York Times executive editor's account of her beloved golden retriever's first year is like a good dog trainer—affectionate and instructive."—O, Oprah Magazine
"In this wonderfully engaging narrative, Abramson documents the ups and downs of Scout's first year… The story of how she molds Scout into a compliant, city-dwelling creature will give hope to anyone who owns a problematic pooch. Along with humorous anecdotes and can't-be-beat memories, Abramson offers sound counsel on breeding, adoption and diet, making this an invaluable guidebook as well as a sweet valentine to a lovable canine."—Bookpage
"A pleasant mash-up of memoir and light journalism tracing Abramson's journey from the death of her previous dog, Buddy, to the full acceptance of Scout as his replacement."—Slate.com
"In addition to the simple, sweet pleasure of reading about the love between people and dogs, The Puppy Diaries offers a few more sophisticated treats."—Newsday
"In this book, based on her popular Times blog, [Abramson] chronicles her first year with her new puppy, Scout, and… consults with dog authorities like Cesar Millan of The Dog Whisperer, clicker-training Diane Abbott, and animal behaviorist Temple Grandin… Puppy owners will enjoy her account of the trials and joys of raising a puppy and will benefit from her balanced look into the contentious realm of dog-training methods."—Publishers Weekly
or
Not Currently Available for Direct Purchase