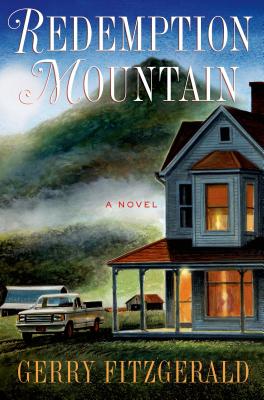 Redemption Mountain (Hardcover)
Henry Holt & Company, 9780805094893, 448pp.
Publication Date: June 25, 2013
* Individual store prices may vary.
Description
In this emotional debut from Gerry FitzGerald, a NY executive, restless in his success, is sent to W. Virginia and meets a small-town woman and her son who open his eyes to a richer life than he could have imagined.
On the surface, Charlie Burden and Natty Oaks could not be more different: She, the daughter of many generations of rural farmers; he, an executive at a multi-national engineering firm. But, in each other, they find the new lease on life they both so desperately need.
Natty dreams of a life beyond her small town. She is unhappily married to her high school crush (who now spends more time at the bar than at home) and passes the time nursing retired miners, coaching her son, The Pie Man's, soccer team and running the mountain trails she knows by heart, longing to get away from it all. Charlie has everything he ever thought he wanted, but after 25 years of climbing the corporate ladder, he no longer recognizes his own life: his job has become bureaucratic paper-pushing, his wife is obsessed with their country-club status, and his children have grown up and moved on. When he is sent to West Virginia to oversee a mining project, it is a chance to escape his stuffy life; to get involved, instead of watching from the sidelines. Arriving in Red Bone, though, he gets more than he bargained for: his new friends become the family he was missing and Natty, the woman who reminds him what happiness feels like. When his company's plans threaten to destroy Natty's family land, his loyalties are questioned and he is forced to choose between his old life and his new love in a fight for Redemption Mountain.
About the Author
Gerry FitzGerald has been in advertising for nearly thirty years and owns an advertising agency in Springfield, Massachusetts. He holds a master's in journalism from the Medill School at Northwestern University and is a graduate of the University of Massachusetts at Amherst. He lives in East Longmeadow, Massachusetts with his wife, Robin, and has two children in college.
Praise For Redemption Mountain…
"FitzGerald has written a feel-good story about a serious environmental issue. . . tempered with love, mettle, heroism, and a propensity to do what is right, this title will appeal to fans of ecological and social concerned fiction." – Library Journal
"[An] accomplished first novel... FitzGerald, an advertising pro, adeptly sells the duo's unlikely romance, and . . . his compelling take on the behind-the-scenes politics driving the area's energy industries is eye-opening."-- Publishers Weekly

"Richly detailed...A diverse cast of characters adds plenty of color and subplots that enrich the overall theme."-- Booklist

"Redemption Mountain is a first-rate depiction of a state that has suffered at the hands of outsiders, including writers and moviemakers. . .Gerry FitzGerald spent almost 10 years writing a book that anyone familiar with West Virginia will appreciate and enjoy." -- Huntington News Network
or
Not Currently Available for Direct Purchase