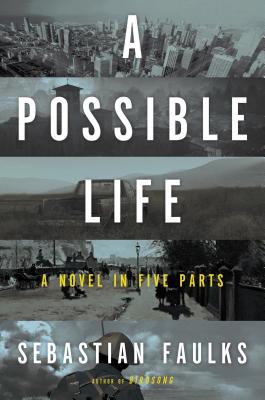 A Possible Life
A Novel in Five Parts
Hardcover

* Individual store prices may vary.
Other Editions of This Title:
Compact Disc (12/11/2012)
Paperback (11/26/2013)
Library Binding, Large Print (2/1/2013)
December 2012 Indie Next List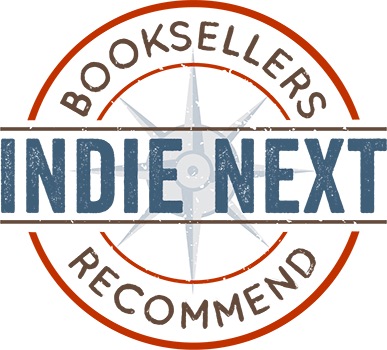 "This incredible novel traces the separate trajectories of five unforgettable lives in five different time periods. Each life story is expertly etched by Faulks, and each could stand alone, but the stories become even more compelling as they join to form a provocative whole."
— Jenny Lyons, The King's English, Salt Lake City, UT
View the List
Description
From the critically acclaimed, bestselling author of "Birdsong," new fiction about love and war five transporting stories and five unforgettable lives, linked across centuries.
In Second World War Poland, a young prisoner closes his eyes and pictures going to bat on a sunlit English cricket ground.
Across the yard of a Victorian poorhouse, a man is too ashamed to acknowledge the son he gave away.
In a 19th-century French village, an old servant understands suddenly and with awe the meaning of the Bible story her master is reading to her.
On a summer evening in the Catskills in 1971, a skinny girl steps out of a Chevy with a guitar and with a song that will send shivers through her listeners' skulls.
A few years from now, in Italy, a gifted scientist discovers links between time and the human brain and between her lover's novel and his life.
Throughout the five masterpieces of fiction that make up "A Possible Life," exquisitely drawn and unforgettable characters risk their bodies, hearts and minds in pursuit of the manna of human connection. Between soldier and lover, parent and child, servant and master, and artist and muse, important pleasures and pains are born of love, separations and missed opportunities. These interactions whether successful or not also affect the long trajectories of characters' lives.
Provocative and profound, Sebastian Faulks's dazzling new novel journeys across continents and centuries not only to entertain with superb old-fashioned storytelling but to show that occasions of understanding between humans are the one thing that defines us and that those moments, however fluid, are the one thing that endures.
Praise For A Possible Life: A Novel in Five Parts…
"A rueful, pleasurable work, extremely sharp, with true insights into aging and loss. . . Faulks's writing is often both beautiful and perceptive." – USAToday.com
"Read this brilliant, deeply affecting book and enjoy a master storyteller at work... Faulks works a kind of magic on the page... A Possible Life is filled with such bittersweet wisdom as Faulks' men and women confront the mysteries of self and others. If these unforgettable characters are in fact connected, it is only in the way we are all connected, forced by time and chance to suffer and change, bound by the heart's baffling needs." -- Dallas Morning News
"Faulks goes further by presenting stand-alone biographies of five characters from different walks of life -- even different eras -- and only tenuously connecting them. It is a gamble, but one he pulls off superbly....As with the best of Faulks' fiction, "A Possible Life" blends profound ideas with compelling prose, and however we choose to categorize it, the result is far more than the sum of its parts."-- Minneapolis Star-Tribune
"The five tales are nothing short of mesmerizing. A Possible Life is both subtle and profound."-- Metro Pulse
"Distinctively moving. . . These stories sneak up on you, gently ingratiate themselves, get you settled in comfortably and then batter your heart. . . It's startling and strange, the sort of unsettling insight one gets from the finest of Flannery O'Connor's work....its final pages offer a profound reflection on the mysterious parts we play in one another's lives." –The Washington Post

"The chief pleasure in reading 'A Possible Life' comes from feeling you can wander off with any of its characters and find a story every bit as real and compelling as what's on the page." -- Los Angeles Times

"A Possible Life is an examination of human souls and the impact the decisions we make have on our lives and futures. Had any of these characters chosen a different road, the outcome of their lives may have been forever altered. Faulks' novel --- or collection of novellas ---- succeeds because it does not overtly go out of its way to tie the five tales together."—Bookreporter.com
"Each of the stories could stand on its own, and together, they show off Faulks' versatility. Each of his characters has his or her own way of experiencing the world, and Faulks makes those different worlds realistically detailed and believable." – Columbus Dispatch

"A Possible Life is a rueful, pleasurable work, extremely sharp, with true insights into aging and loss."—USA Today

"Beautifully written. . . One could quibble over whether this is really a novel or a collection of stories, but that may be missing the point. For those of us who remember listening to music on albums, A Possible Life is most reminiscent of an LP—a gathering of distinct expressions that together make up a satisfying whole." – BookPage
"These five stories are provocative meditations on love, loss, evil and what it means to be human, beautifully rendered by a prose master."-- Shelf Awareness Pro

"In this masterful book, Faulks links the stories of five disparate lives into a long meditation on the intersection of fate and free will. Five discrete novellas range from 1800s France to Italy in 2029, examining how choices, impulses, and luck (both good and bad) shape lives. . . .What Faulks (Birdsong) risks sound twee and clever, and not unlike what David Mitchell did in Cloud Atlas, but this book transcends pat tropes through the beauty and clarity of Faulks's prose. Each world is drawn with precision, creating widely varied stories that are intensely absorbing . . .a contemplation of human existence on the individual level. Highly recommended." – Publisher's Weekly (Starred Review)

"Delicately crafted." -- Kirkus

"A tightly written, moving and exciting work of fiction that should thrill established readers as well as win new fans. If you think you know Faulks – or even (and especially) if you haven't enjoyed his previous novels – it's time to look again."--Anthony Cummins, The Telegraph, UK "Sebastian Faulks's fine new novel does not, at first glance, look like a novel at all - more like a gathering of stories, each one yielding a new character. Only gradually do we realize how these many voices, so far apart in time and place, fuse together and overlap, like songs on an album, to form a stirring and delicate whole. One of them speaks of merging 'the flame and the facts', our ardent yearnings with the hard detail of ordinary life. In Faulks's masterful hands, fact and flame become one."--Anthony Lane, author of Nobody's Perfect: Writings from The New Yorker "This magnificent, complex, fine-grained book of stories is about love and loss in all its colors, in all its eras. I am best qualified to judge the final story Anya, which is one of the most authentic portrayals of a time and place -- the early '70s in the folk-rock milieu, from a rural upstate New York, to Greenwich Village, to L.A. -- I have ever read. We all have magical people in our pasts -- glittery, fleeting, transformative: embarrassed secrets because our thrall to them was never quite reciprocated. This book liberates us from that embarrassment and reminds us that unrequited large-R-romance is a lot of what makes life worth living, and that such elegiac, flickering interludes can often be as emotionally permanent as those with the more steadfast people in our lives." – Sheila Weller, author of New York Times bestseller Girls Like Us

"Bravura prose . . . .Critics often underestimate Faulks's versatility: his protean restlessness, half-disguised by mainstream bestsellerdom."
--Boyd Tonkin, The Independent (UK) "So there's quite a thesis here, quite a mystical proposition. . . . [These stories] are united by all asking 'whether individuals are ever really satisfactorily distinguished from one another or whether in fact we are all taking part in the same cosmic story, the same joined-up life.' . . . [They are] delicate, persuasive expressions." --David Sexton, The London Evening Standard (UK)   "Each world feels complete, vivid and convincing. . . . .In the end it does what any good novel should—it unsettles, it moves, and it forces us to question who we are."
--Lucy Atkins,  The Sunday Times (UK)
Henry Holt & Company, 9780805097306, 287pp.
Publication Date: December 11, 2012
About the Author
Sebastian Faulks is the author of ten novels. They include the UK number one bestseller "A Week in December"; "Human Traces"; "On Green Dolphin Street"; "Charlotte Gray," which was made into a film starring Cate Blanchett; and the classic "Birdsong," which has sold more than three million copies and was recently adapted for television. In 2008, he was invited to write a James Bond novel, "Devil May Care," to mark the centenary of Ian Fleming. In between books he wrote and presented the four-part television series "Faulks on Fiction" for the BBC. He lives in London with his wife and their three children.
Coverage from NPR
or
Not Currently Available for Direct Purchase