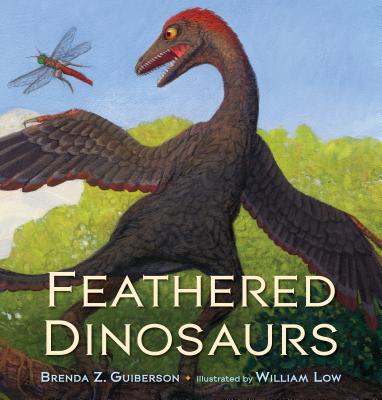 Feathered Dinosaurs (Hardcover)
Henry Holt & Company, 9780805098280, 40pp.
Publication Date: March 1, 2016
Description
Millions of years ago, before there were red-breasted robins and busy blue jays . . . there were feathered dinosaurs. Scientists have found evidence that Anchiornis, Caudipteryx, Confuciusornis, and many more dinosaurs all had feathers. Discover these amazing ancient creatures--and the connection between feathered dinosaurs and modern-day birds.
About the Author
Brenda Z. Guiberson is the author of many books for children, including The Most Amazing Creature in the Sea, Frog Song, Life in the Boreal Forest, Moon Bear, and the bestselling Cactus Hotel. She lives near Seattle, Washington. William Low is the author and illustrator of Daytime Nighttime, Machines Go to Work in the City, Chinatown, and the New York Times Best Illustrated Book Old Penn Station. Mr. Low is a four-time silver-medal winner at the Society of Illustrators. He teaches at the Fashion Institute of Technology in New York.
Advertisement