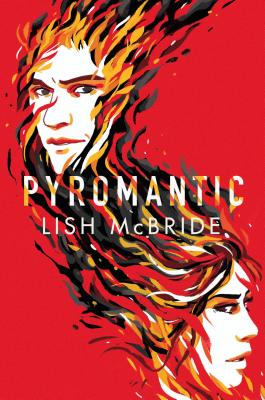 Pyromantic (Firebug #2) (Hardcover)
Henry Holt and Co. (BYR), 9780805098631, 336pp.
Publication Date: March 21, 2017
Other Editions of This Title:
Paperback (3/20/2018)
* Individual store prices may vary.
Description
Ava is having a rough time. Getting rid of Venus didn't set her free—she's still Coterie. Her new boss seems like an improvement, but who knows if he'll stay that way? The Coterie life changes people. And since Ava's currently avoiding her friends after (disastrously) turning down a date with Lock, well, everything kind of sucks. And that's not even taking into account the feelings she might have for him.
But when a mysterious illness starts to affect magical beings, it's up to Ava and her team to stop its spread . . . or else one of them might be next.
About the Author
Lish McBride grew up in the Pacific Northwest. It rains a lot there, but she likes it anyway. She spent three years away while she got her MFA in fiction from the University of New Orleans, where she managed to survive the hurricane. She enjoys reading, having geek-laden conversations about movies, comics, and zombies with her friends, and of course trying to wear pajamas as much as humanly possible. She lives happily in Mountlake, WA, with her family, two cats, and one very put-upon Chihuahua. Her debut novel, Hold Me Closer, Necromancer was named an American Library Association Best Book for Young Adults and was a finalist for the YALSA William C. Morris Award.
Praise For Pyromantic (Firebug #2)…
"Gruesome, snarky high jinks, with just the right amount of feels." —Kirkus Reviews
"An entertaining sequel . . . there is much for fans of paranormal narratives with a human touch to savor." —School Library Journal
"Readers will . . . appreciate McBride's dark wit and the veritable zoo of mythological creatures." —Booklist
Praise for Firebug:
"Ava . . . [is] a refreshing change from the endless parade of naïve heroines found elsewhere." —Kirkus Reviews, starred review
"Firebug has it all . . . fueled by Lish McBride's signature non-stop wit. I love every moment spent in this oft-quirky, always spellbinding world." —Marissa Meyer, author of the Lunar Chronicles
"Lish McBride's world of inventive dark magic and fantastic beings is not to be missed. By anyone." —Kendare Blake, author of Anna Dressed in Blood and Antigoddess
"The first in what promises to be another popular series, McBride draws upon her talent of spinning entertaining and suspenseful tales that are fresh, fun, and very droll." —Booklist
"Readers looking for a fast-paced narrative will undoubtedly be satisfied with the rollicking plot and its riffs on the classic formula of rebels on the lam." —School Library Journal
or
Not Currently Available for Direct Purchase