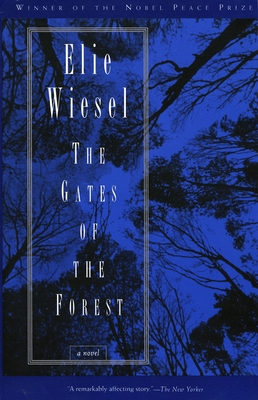 The Gates of the Forest (Paperback)
Schocken Books Inc, 9780805210446, 240pp.
Publication Date: May 16, 1995
Description
Gregor--a teenaged boy, the lone survivor of his family--is hiding from the Germans in the forest. He hides in a cave, where he meets a mysterious stranger who saves his life. He hides in the village, posing as a deaf-mute peasant boy. He hides among the partisans of the Jewish resistance. But where, he asks, is God hiding? And where can one find redemption in a world that God has abandoned? In a story punctuated by friendship and fear, sacrifice and betrayal, Gregor's wartime wanderings take us deep into the ghost-filled inner world of the survivor.
About the Author
ELIE WIESEL was awarded the Nobel Peace Prize in 1986. The author of more than fifty internationally acclaimed works of fiction and nonfiction, he was Andrew W. Mellon Professor in the Humanities and University Professor at Boston University for forty years. Wiesel died in 2016.
Praise For The Gates of the Forest…
"A remarkably affecting story."
—The New Yorker

"Like a Hasidic tale, The Gates of the Forest becomes one of those stories which man was created to relate . . . Its author is a greatly gifted artist."
—Hugh Nissenson

"Profoundly moving . . . In this book, all men are witnesses, all men are Jews. It is the condition of our lives, and the song and dagger of Elie Wiesel's art."
—The New York Times

"The novels of Elie Wiesel are a singularly impressive instance of how the creative imagination can surprise our expectations of what its limits should be."
—Robert Alter
Advertisement