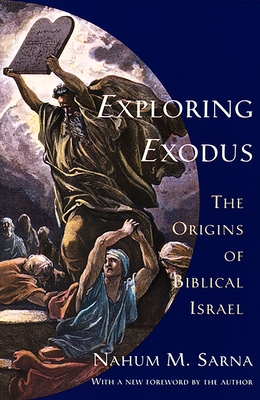 Exploring Exodus: The Origins of Biblical Israel (Paperback)
The Origins of Biblical Israel
Schocken Books Inc, 9780805210637, 304pp.
Publication Date: April 2, 1996
Description
The book of Exodus records the pivotal events in the formation of biblical Israel--the deliverance from slavery, the leadership of Moses, the wilderness wanderings, and the giving of the Law at Mount Sinai. Bible scholar Nahum Sarna, whose widely praised Understanding Genesis has become a standard text, examines and illuminates the distinctiveness of the Exodus narrative in light of ancient Near Eastern history and contemporaneous cultures--Egyptian, Assyrian, Canaanite, and Babylonian. In a new foreword to this edition, Sarna takes up the debate over whether the exodus from Egypt really happened, clarifying the arguments on both sides and drawing us back to the uniqueness and enduring significance of biblical text.
About the Author
NAHUM M. SARNA is Emeritus Professor of Biblical Studies at Brandeis University. Author of Understanding Genesis and On the Book of Psalms, he is an editor and translator of the Jewish Publication Society's translation of the Bible.
Praise For Exploring Exodus: The Origins of Biblical Israel…
"A thorough and highly sophisticated reflection on the biblical text."
--Brevard S. Childs, Yale University

"An excellent companion volume to the biblical book of Exodus itself."
--Baruch A. Levine, New York University

"Sheds a brilliant light upon one of the greatest books in the possession of humankind."
--Chaim Potok, author of Wanderings
Advertisement