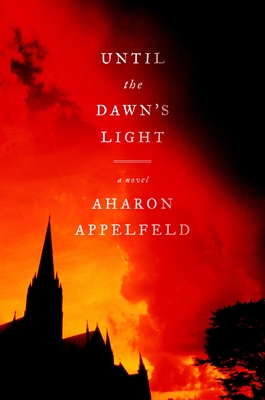 Until the Dawn's Light (Hardcover)
Schocken Books Inc, 9780805241792, 231pp.
Publication Date: November 8, 2011
* Individual store prices may vary.
or
Not Currently Available for Direct Purchase
Description
***NATIONAL JEWISH BOOK AWARD WINNER (2012)***
From the award-winning, internationally acclaimed writer ("One of the best novelists alive" --Irving Howe): a Jewish woman marries a gentile laborer in turn-of-the-century Austria, with disastrous results.
A high school honor student bound for university and a career as a mathematician, Blanca lives with her parents in a small town in Austria in the early years of the twentieth century. At school one day she meets Adolf, who comes from a family of peasant laborers. Tall and sturdy, plainspoken and uncomplicated, Adolf is unlike anyone Blanca has ever met. And Adolf is awestruck by beautiful, brilliant Blanca-even though she is Jewish. When Blanca is asked by school administrators to tutor Adolf, the inevitable happens: they fall in love. And when Adolf asks her to marry him, Blanca abandons her plans to attend university, converts to Christianity, and leaves her family, her friends, and her old life behind.
Almost immediately, things begin to go horribly wrong. Told in a series of flashbacks as Blanca and her son flee from their town with the police in hot pursuit, the tragic story of Blanca's life with Adolf recalls a time and place that are no more but that powerfully reverberate in collective memory.
About the Author
Aharon Appelfeld is the author of more than forty works of fiction and nonfiction, including "Badenheim 1939, Tzili, The Iron Tracks" (winner of the National Jewish Book Award), and "The Story of a Life" (winner of the Prix Medicis etranger). Other honors he has received include the Giovanni Boccaccio Literary Prize, the Nelly Sachs Prize, the Israel Prize, the Bialik Prize, and the MLA Commonwealth Award. He is a member of the American Academy of Arts and Sciences and has received honorary degrees from the Jewish Theological Seminary, Hebrew Union College-Jewish Institute of Religion, and Yeshiva University. Born in Czernowitz, Bukovina (now part of Ukraine), in 1932, he lives in Israel.
Praise For Until the Dawn's Light…
"Appelfeld, Israel's greatest living writer, retains his capacity for wonder. . . . [And] this capacity for wonder, for the openness to enchantment within the world, is a gift."
—Leslie Epstein, Tablet
 
"Appelfeld's new book possesses all the ferocious agony of his other works, perhaps even more so. "  
 —Elaine Margolin, The Jerusalem Post
 
"Throughout his impressive oeuvre, one senses that Appelfeld is not mining his imagination to concoct tragic stories—rather, he is simply retelling the story of his life as a child survivor of the Holocaust."
—Shoshana Olidort, The Forward

"In Appelfeld's characteristic manner—that is, with a deftness that allows single words to suggest volumes of emotional complication—he draws us into this young mother's story. . . . Through one woman's isolation, struggle and eventual release—cataclysmic though it turns out to be—we feel the losses of an entire nation, and the terrible costs of its triumphs.  [A] remarkable novel . . . masterly and finely wrought."
—Julie Orringer, The New York Times Book Review

"Tragic heroine Blanca will remind readers of Hardy's luckless Tess, for Blanca's essential decency and self-sacrificing attempts to do right end, fatefully and inexorably, in suffering. . . . As she tries to outrun her past, Blanca faithfully records her own history and surveys the loss of faith among Austrian Jews; with this, the story of one woman's misfortune takes on the magnitude of history. . . . Compelling."
—Publishers Weekly
 
"Distinguished fiction by one of Israel's most prominent novelists. . . . A beautiful and affecting novel, Tolstoyan in its compassion for humanity."
—Kirkus Reviews
 
"An affecting tale [and a] graceful narrative."
—Booklist
 
"A worthy addition to the oeuvre of an acknowledged master of the plight of Europe's Jews before and during the Holocaust. Appelfeld makes every word count as he hauntingly depicts the tragedy of the human condition."
—Library Journal
Advertisement