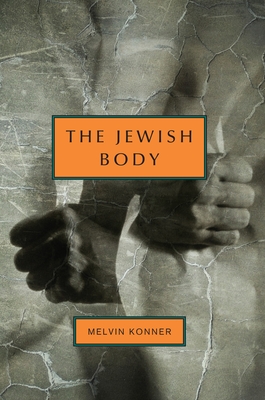 The Jewish Body (Jewish Encounters Series)
Hardcover

* Individual store prices may vary.
Description
A history of the Jewish people from bris to burial, from "muscle Jews" to nose jobs.

Melvin Konner, a renowned doctor and anthropologist, takes the measure of the "Jewish body," considering sex, circumcision, menstruation, and even those most elusive and controversial of microscopic markers–Jewish genes. But this is not only a book that examines the human body through the prism of Jewish culture. Konner looks as well at the views of Jewish physiology held by non-Jews, and the way those views seeped into Jewish thought. He describes in detail the origins of the first nose job, and he writes about the Nazi ideology that categorized Jews as a public health menace on par with rats or germs.

A work of grand historical and philosophical sweep, The Jewish Body discusses the subtle relationship between the Jewish conception of the physical body and the Jewish conception of a bodiless God. It is a book about the relationship between a land–Israel–and the bodily sense not merely of individuals but of a people. As Konner describes, a renewed focus on the value of physical strength helped generate the creation of a Jewish homeland, and continued in the wake of it.

With deep insight and great originality, Konner gives us nothing less than an anatomical history of the Jewish people.


Part of the Jewish Encounter series
Praise For The Jewish Body (Jewish Encounters Series)…
"Konner's examination of the Jewish body ranges from the implications of Jewish genes to visions of master mystics crawling in the dense curls of God's black beard—a brief metaphorical corporeality—and spans the ages from ancient Israel to Israel reborn. This range allows us fresh views of Jewish identity and self-identity from a committed and thoughtful author."
—Jewish Book World


In praise of Unsettled: An Anthropology of the Jews by Melvin Konner

"A poignant and highly accessible account of an ongoing story that transcends all telling."
—Harold Bloom, author of The Western Canon and Jesus and Yahweh

"Certainly the best one-volume overview of Jewish history and identity available.:
—Sander L. Gilman, author of The Jew's Body and Jewish Self-Hatred

"This sweeping study of the Jews feels so fresh and alive . . . [It is] nothing less than inspiring."
—The New York Times Book Review

Schocken, 9780805242362, 304pp.
Publication Date: January 13, 2009
About the Author
MELVIN KONNER, PH.D., M.D., the author of nine books and is Samuel Candler Dobbs Professor of Anthropology at Emory University in Atlanta, where he teaches in the anthropology, human biology, and Jewish studies programs. He has written for The New York Times, The New York Times Magazine, Newsweek, the Los Angeles Times, Science, and the New England Journal of Medicine. He lives in Atlanta, Georgia.
or
Not Currently Available for Direct Purchase