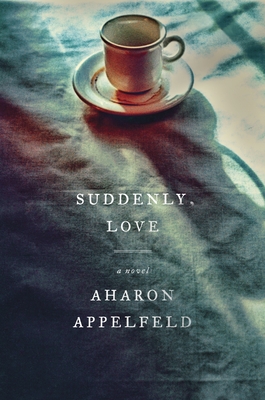 Suddenly, Love (Hardcover)
Schocken Books Inc, 9780805242959, 225pp.
Publication Date: May 6, 2014
Description
A poignant, heartbreaking new work by one of the best novelists alive (Irving Howe) the story of a lonely older man and his devoted young caretaker who transform each other's lives in ways they could never have imagined.
Ernst is a gruff seventy-year-old Red Army veteran from Ukraine who landed, almost by accident, in Israel after World War II. A retired investment adviser, he lives alone (his first wife and baby daughter were killed by the Nazis; he divorced his shrewish second wife) and spends his time laboring over his unpublished novels. Irena, in her mid-thirties, is the unmarried daughter of Holocaust survivors who has been taking care of Ernst since his surgery two years earlier; she arrives every morning promptly at eight and usually leaves every afternoon at three. Quiet and shy, Irena is in awe of Ernst's intellect. And as the months pass, Ernst comes to depend on the gentle young woman who runs his house, listens to him read from his work, and occasionally offers a spirited commentary on it.
But Ernst's writing gives him no satisfaction, and he is haunted by his godless, Communist past. His health, already poor, begins to deteriorate even further; he becomes mired in depression and seems to lose the will to live. But this is something Irena will not allow. As she becomes an increasingly important part of his life moving into his home, encouraging him in his work, easing his pain Ernst not only regains his sense of self and discovers the path through which his writing can flow but he also discovers, to his amazement, that Irena is in love with him. And, even more astonishing, he realizes that he is in love with her, too.
About the Author
AHARON APPELFELDis the author of more than forty works of fiction and nonfiction, including Badenheim 1939, The Iron Tracks (winner of the National Jewish Book Award), The Story of a Life (winner of the Prix Medicis Etranger), and Until the Dawn s Light (winner of the National Jewish Book Award). Other honors he has received include the Giovanni Boccaccio Literary Prize, the Nelly Sachs Prize, the Israel Prize, the Bialik Prize, and the MLA Commonwealth Award. He is a member of the American Academy of Arts and Sciences and has received honorary degrees from the Jewish Theological Seminary, Hebrew Union College Jewish Institute of Religion, and Yeshiva University. Born in Czernowitz, Bukovina (now part of Ukraine), in 1932, he lives in Israel."
Praise For Suddenly, Love…
"A quiet, moving, and utterly convincing story about the growing love between an aging author and his companion. . . . Appelfeld writes simply but gorgeously about important things, and the translation is particularly graceful and supple."
—Kirkus Reviews (starred)

"A quiet, contemplative story about empathy, connection, and finding love when you least expect it. Readers of Amos Oz and A. B. Yehoshua will enjoy Appelfeld's storytelling."
—Library Journal
 
"This compact novel movingly embraces the themes of love, faith, and redemption between two disparate Jewish generations. . . . Appelfeld tells the affecting tale in clean, spare prose."
—Publishers Weekly

---------------------------------------
More praise for AHARON APPELFELD

Until the Dawn's Light
"With a deftness that allows single words to suggest volumes of emotional complication, Appelfeld draws us into this young mother's story . . . [A] remarkable novel . . . Masterly and finely wrought."
—Julie Orringer, The New York Times Book Review
 
Blooms of Darkness
"Like Anne Frank's diary—a work to which it will draw justified comparison—Blooms of Darkness records a brutal process of education [through which] Appelfeld reveals his compassion, his wisdom, and his restraint . . . Majestic and humane."
—David Leavitt, The New York Times Book Review
 
Laish
"The appearance of simplicity is, of course, the result of care and control, and the success with which it is achieved is one of the most notable and impressive features of this strikingly original novel, comparable in its way, though very different in tone, to some of the early work of Ernest Hemingway."
—Barry Unsworth, The New York Times Book Review
 
All Whom I Have Loved
"Poetic in his instincts, Appelfeld has an artfully spare writing style, pregnant in its imagery, intentionally coy in its resonance."
—Liesl Schillinger, The New York Times Book Review
 
The Iron Tracks
"Appelfeld is a writer of genuine distinction who has transformed his own experience into literature of exceptional clarity and power."
—Jonathan Rosen, The New York Times Book Review
 
Katerina
"Appelfeld reimagines the place of his own origins through a perspective that in its generosity of feeling recalls Tolstoy and Chekhov."
—Judith Grossman, The New York Times Book Review
Advertisement