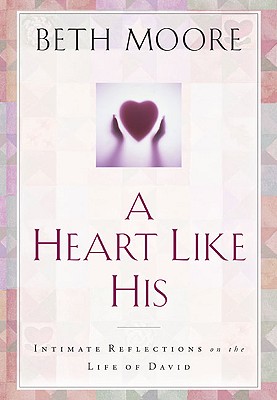 A Heart Like His: Intimate Reflections on the Life of David (Hardcover)
Intimate Reflections on the Life of David
B&H Publishing Group, 9780805420357, 297pp.
Publication Date: April 1, 2003
* Individual store prices may vary.
or
Not Currently Available for Direct Purchase
Description
He was a man loved and anointed by God, and his life serves as an example--both good and bad--for Christians in every time and place. In this in-depth look at the life of David, Beth Moore draws spiritual insight and understanding from a man who slayed a giant and saved a kingdom.
This book guides readers on an exciting and informative journey through virtually every twist and turn of David's life as a shepherd, refugee, and king. Moore introduces readers to the heart of a man whose triumphs and sins were foundation blocks of God's plan and prophecy and shows readers how to better serve God by understanding their own unique relationship to Him.
About the Author
Beth Moore is a writer and teacher of best-selling books and Bible studies whose public speaking engagements carry her all over the United States. A dedicated wife and mother of two adult daughters, Moore lives in Houston, Texas, where she is president and founder of Living Proof Ministries. Her books include Praying God's Word, Believing God, Breaking Free, When Godly People Do Ungodly Things, A Heart Like His, The Beloved Disciple, among others.
Advertisement