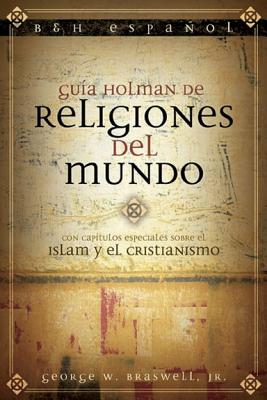 Guía Holman de Religiones del Mundo (Paperback)
B&H Español, 9780805432763, 224pp.
Publication Date: May 1, 2005
* Individual store prices may vary.
Description
Entender las distintas religiones del mundo ya no es un ejercicio académico solitario. En este libro, el Dr. Braswell presenta una introducción a las religiones mundiales, tanto las más conocidas como las menos populares.Es libro es más que una introducción básica. Cada capítulo incluye preguntas, ejercicios prácticos y proyectos para que los lectores continúen su viaje por la vida a medida que aprenden a comunicar su fe a personas de otras religiones.

Understanding world religions is no longer an academic pursuit. In this book, Dr. Braswell provides an introduction to world religions, major as well as minor ones. This book offers more than just a basic introduction. Each chapter includes questions, exercises and projects to help read- ers continue their journey as they learn to communicate their beliefs to people of other religions.
About the Author
George W. Braswell, Jr. is senior professor of World Religions and director of the World Religions and Global Cultures Center at Campbell University Divinity School in Buies Creek, North Carolina.