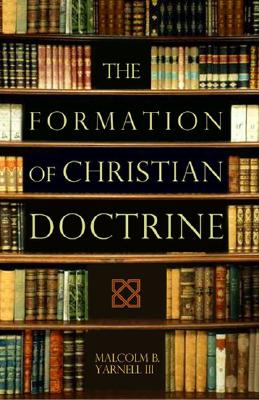 The Formation of Christian Doctrine (Paperback)
B&H Academic, 9780805440461, 240pp.
Publication Date: November 1, 2007
* Individual store prices may vary.
Description
The Formation of Christian Doctrine is a high-level academic study of the
history of Christian doctrinal development. The book distinguishes at length
between the scholarly term "inventio" (making explicit what is implicit in the
biblical revelation) and the idea of "invention" (presenting a novelty as Christian
teaching that conflicts with the biblical revelation).
Specifically, The Formation of Christian Doctrine identifies biblical inerrancy as
an inventio but sees the "priesthood of believers" concept as a license to believe
"whatever teaching seems right to me."
Sure to be of interest in academic circles, even to those who might disagree with
the author, this book will appeal to three major groups: Evangelicals in relation
to the twentieth-century development of a detailed doctrine of biblical inerrancy,
Baptists in light of both biblical inerrancy and the seventeenth-century development
of believer's baptism, and Roman Catholics because of their respect for
tradition and interest in such a challenging conservative Protestant perspective as
is found here.

About the Author
Malcolm B. Yarnell III is professor of Systematic Theology, director of the Oxford Study Program, and director of the Center for Theological Research at Southwestern Theological Seminary in Fort Worth, Texas. His books include First Freedom: The Baptist Perspective on Religious Liberty, co-edited with Thomas White and Jason G. Duesing (B&H Academic).
or
Not Currently Available for Direct Purchase