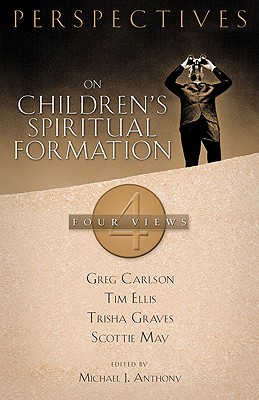 Perspectives on Children's Spiritual Formation (Paperback)
B&H Publishing Group, 9780805441864, 304pp.
Publication Date: January 1, 2007
Description
Perspectives on Children's Spiritual Formation presents in counterpoint form four views of children's spiritual formation and four related methods of Christian Education. Each chapter is written by a prominent person(s) representing his or her view. Contributors also respond to the other viewpoints. Views include the contemplative-reflective model (cultivating a quiet, worshipful spirit), instructional-analytic model (involving child evangelism and Bible memorization), pragmatic participatory model (focusing on high-energy activities, often seen in mega-churches), and the media-driven active-engagement model (using a video-based curriculum with limited teacher training).
About the Author
Michael J. Anthony is professor of Christian Education at Biola University/Talbot School of Theology and has served as a visiting professor of Christian Education at Southern Baptist Theological Seminary. He received his Ph.D. from Claremont Graduate School and has authored several books on Christian education. Anthony lives in Irvine, California.
Advertisement