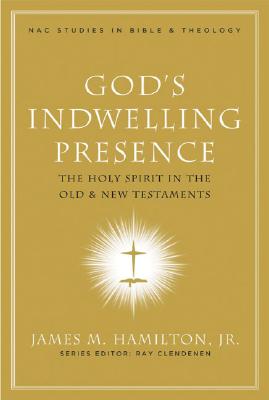 God's Indwelling Presence
The Holy Spirit in the Old and New Testaments (New American Commentary Studies in Bible and Theology)
Paperback

* Individual store prices may vary.
Description
Does the Holy Spirit do the same things now and in the New Testament times that He did in Old Testament times? Volume one in the NEW AMERICAN COMMENTARY STUDIES IN BIBLE AND THEOLOGY series for pastors, advanced Bible students, and other deeply committed laypersons addresses this challenging subject.
God's Indwelling Presence asks and explores to answer: What are the spiritual differences and similarities between Old Testament and New Testament believers? Did God dwell in Old Testament believers as He does in New Testament believers? Were Old Testament believers born again (that is, experience regeneration)? What do the words indwelling and regeneration mean? How is the Holy Spirit's ministry similar or different during Old Testament and New Testament times?
Users will find this an excellent extension of the long-respected NEW AMERICAN COMMENTARY.
B&H Academic, 9780805443837, 256pp.
Publication Date: August 1, 2006
About the Author
James M. Hamilton is Associate Professor of Biblical Theology at The Southern Baptist Theological Seminary, Louisville, KY. Before coming to Southern, Dr. Hamilton served as Assistant Professor of Biblical Studies at Southwestern Baptist Theological Seminary's Houston campus and was the preaching pastor at Baptist Church of the Redeemer. He has written God's Glory in Salvation through Judgment: A Biblical Theology and, God's Indwelling Presence: The Ministry of the Holy Spirit in the Old and New Testaments. He has contributed chapters to many other books, and has authored many scholarly articles. He currently serves as the preaching pastor at Kenwood Baptist Church.
or
Not Currently Available for Direct Purchase