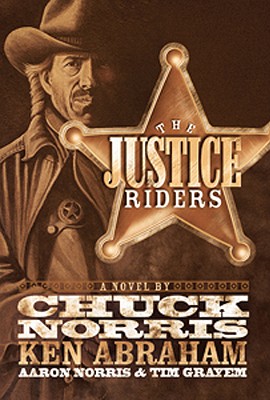 The Justice Riders (Paperback)
A Novel
B&H Fiction, 9780805444308, 304pp.
Publication Date: September 1, 2006
* Individual store prices may vary.
Description
From the gold and silver mines of California and Nevada to the wide open plains of Texas, the American West was a wild frontier in the 1870s where dangerous outlaws pursued devilish dreams of fortune. But there were other men of simple faith, unsung Civil War heroes who would adventure west bringing justice to places that had none. Those they called "The Justice Riders." The debut novel by Chuck Norris and friends.
About the Author
Chuck Norris is a legendary film and televison actor best known for his popular series Walker, Texas Ranger, now in sydication to millions worldwide. He is also a martial arts expert, an active humanitarian and founder of KICKSTART, and author of the New York Times best-selling autobiography Against All Odds. Norris also writes a column that appears in Human Events, Town Hall, and World Net Daily, among other outlets. He lives with his wife Gena and their children near Houston, Texas.
Ken Abraham is a New York Times best-selling author known for getting "more heart on paper than any other cowriter in America" in books with 9/11 United Flight 93 widow Lisa Beamer (Let's Roll!), financial expert Dave Ramsey, action hero Chuck Norris, astronaut Buzz Aldrin, and others.
or
Not Currently Available for Direct Purchase