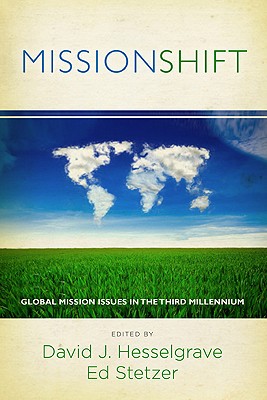 MissionShift (Paperback)
Global Mission Issues in the Third Millennium
B&H Academic, 9780805445374, 432pp.
Publication Date: July 1, 2010
* Individual store prices may vary.
Description
Veteran missionary David Hesselgrave and rising missional expert Ed Stetzer edit this engaging set of conversational essays addressing global mission issues in the third millennium. Key contributors are Charles E. Van Engen ("Mission Described and Defined"), the late Paul Hiebert ("The Gospel in Human Contexts: Changing Perspectives on Contextualization"), and the late Ralph Winter ("The Future of Evangelicals in Mission"). Those offering written responses to these essays include: (Van Engen) Keith Eitel, Enoch Wan, Darrell Guder, Andreas J. Köstenberger; (Hiebert) Michael Pocock, Darrell Whiteman, Norman L. Geisler, Avery Willis; (Winter) Scott Moreau, Christopher Little, Michael Barnett, and Mark Terry.
About the Author
David J. Hesselgrave is professor emeritus of mission at Trinity Evangelical Divinity School in Deerfield, Illinois. He also served as a missionary in Japan for twelve years, was executive director of the Evangelical Missiological Society, and has lectured in more than forty countries. David and his wife have three grown children.
Ed Stetzer is vice president of research and ministry development at LifeWay Christian Resources in Nashville, Tennessee. He holds two masters and two doctoral degrees and has written dozens of articles and acclaimed books including Planting Missional Churches, Breaking the Missional Code, Comeback Churches, and Lost and Found. Ed and his wife, Donna, have three daughters and live in Nashville, Tennessee.