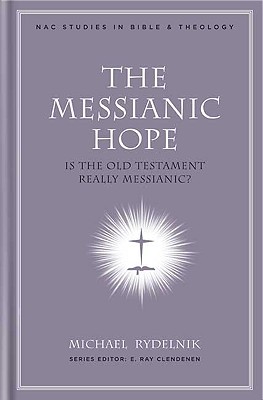 The Messianic Hope (Hardcover)
Is the Hebrew Bible Really Messianic?
B&H Academic, 9780805446548, 304pp.
Publication Date: October 1, 2010
* Individual store prices may vary.
Description
In The Messianic Hope, book six of the New American Commentary Studies in Bible & Theology series, Jewish Studies professor Michael Rydelnik puts forth a thesis that the Old Testament was intended by its authors to be read as a messianic primer. He explains at length how the text reveals significant direct messianic prophecy when read in its final form. Users will find this topical study an excellent extension of the long-respected New American Commentary series.
About the Author
Michael Rydelnik is professor of Jewish Studies in the World Missions and Evangelism department at Moody Bible Institute in Chicago, Illinois. He also contributed to The Apologetics Study Bible and appeared in Lee Strobel's acclaimed documentary, The Case for Christ.