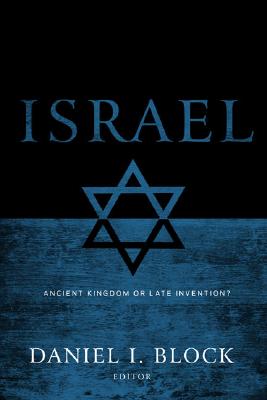 Israel (Paperback)
Ancient Kingdom or Late Invention?
B&H Academic, 9780805446791, 368pp.
Publication Date: October 1, 2008
* Individual store prices may vary.
Description
Israel: Ancient Kingdom or Late Invention? is a collection of essays responding to the radical claims that Israel and its history actually began following the Babylonian exile, and that the history of Israel we read about in the Bible is a fictionalized account.
Contributors are leading Bible and archaeology scholars who bring extra-biblical evidence to bear for the historicity of the Old Testament and provide case studies of new work being done in the field of  archaeology and Old Testament studies.
About the Author
Daniel I. Block is the Gunther H. Knoedler professor of Old Testament at Wheaton College in Wheaton, Illinois. He holds degrees from the University of Saskatchewan, Trinity Evangelical Divinity School, and University of Liverpool and has lectured and preached in Russia, Denmark, and China. A prolific writer, Block's previous books include the Judges, Ruth volume of B&H Publishing Group's esteemed New American Commentary series.