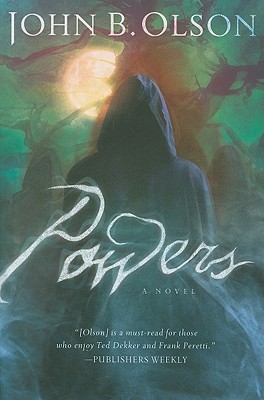 Powers (Paperback)
A Novel
B&H Books, 9780805447354, 400pp.
Publication Date: December 1, 2009
* Individual store prices may vary.
Description
"Bury me standing. I must be buried standing."
Powers, the follow-up to John Olson's Shade ("a must-read for those who enjoy Ted Dekker and Frank Peretti" —Publishers Weekly), introduces a sheltered Gypsy girl named Mariutza. Her grandfather utters a mysterious last request before dying in her arms after being shot by ten cloaked men.
Those same men die before her eyes, but strange powers continue to pursue Mari through the swamps of southern Louisiana where she has always hidden from "the Badness."
The whole world seems to join in the chase—helicopters, soldiers, government agents, and the police are all trying to kill her. Mari's only hope of survival is to find Jaazaniah the Prophet, the mythical hero of her grandfather's bedtime stories. But she has never been outside the swamp or known other humans besides her grandfather and one teacher. How can this lone girl survive the bewildering world of men long enough to find a prophet who might not even exist?
About the Author
John B. Olson holds a Ph.D. in biochemistry from the University of Wisconsin but left his job as a director and principal scientist at a major scientific software company after eight years to pursue full-time writing and speaking. He has since won several awards for his books. Olson lives with his wife and two children in San Leandro, California.
or
Not Currently Available for Direct Purchase