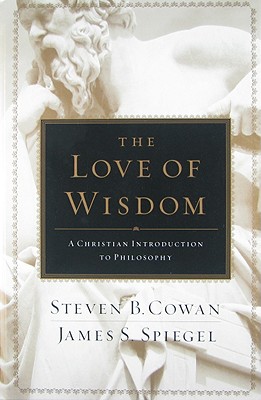 The Love of Wisdom (Hardcover)
A Christian Introduction to Philosophy
B&H Academic, 9780805447705, 480pp.
Publication Date: April 1, 2009
Other Editions of This Title:
Paperback (8/1/2019)
Paperback (8/1/2019)
Paperback (3/30/2014)
Hardcover (3/29/2014)
Hardcover (5/22/2016)
Hardcover (5/22/2016)
* Individual store prices may vary.
Description
Philosophy is defined as the love of wisdom, and college students will certainly admire this Bible-informed introductory level textbook's fun approach to an often heady subject. 
The Love of Wisdom 
is made distinct in its engaging style that includes humor and copious popular culture illustrations to heighten reader interest and clarify important concepts. The book even addresses two key topics often omitted by other texts: political philosophy and aesthetics (beauty and the arts). Students and teachers can also make great use of the study questions for each chapter, a glossary of terms, and further reading suggestions
"Well-written, well-argued and highly accessible, The Love of Wisdom is a marvelous example of what an introductory philosophy text should be. Not only do Cowan and Spiegel provide an up-to-date map of the often perplexing philosophical landscape, but they do so in a way which encourages readers to take every thought captive for Christ."
—Doug Blount, Professor in Theological Studies, Dallas Theological Seminary
"Cowan and Spiegel provide a thorough, yet accessible, overview of important philosophical themes from a biblical point of view while engaging non-Christian perspectives . . . an instructive, even-handed guide that sets forth fairly the relevant philosophical range of orthodox Christian views. A fine resource!"
—Paul Copan, Professor and Pledger Family Chair of Philosophy and Ethics, Palm Beach Atlantic University
About the Author
 Steven B. Cowan is the Jim Young associate professor of Philosophy and Religion at Louisiana College in Pineville, Louisiana.