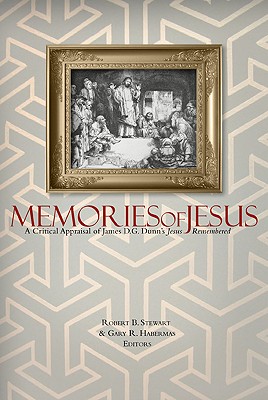 Memories of Jesus (Paperback)
A Critical Appraisal of James D. G. Dunn's Jesus Remembered
B&H Academic, 9780805448405, 352pp.
Publication Date: July 1, 2010
* Individual store prices may vary.
Description
Memories of Jesus gathers essays from a variety of contributors that critically assess the influential book, Jesus Remembered, written by James D. G. Dunn, one of today's most significant New Testament theologians. Considered a landmark in Jesus research, the book's insights and impact are further explored by scholars including Craig L. Blomberg, Gary R. Habermas, and Charles L. Quarles who also receive a direct closing response from Dunn.
About the Author
Gary R. Habermas is one of the world's leading apologists for the historicity of Jesus' resurrection. He is distinguished research professor and chair of the Department of Philosophy and Theology at Liberty University in Lynchburg, Virginia. Habermas has written twenty-seven books. He is a popular speaker having given over 1500 lectures at over 100 universities and in dozens of churches in North America and across the world.