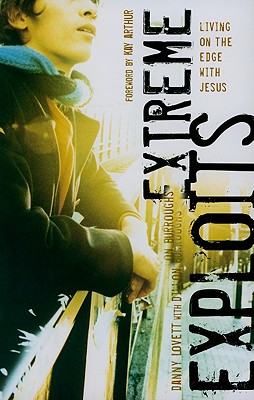 Extreme Exploits: Living on the Edge with Jesus (Paperback)
Living on the Edge with Jesus
B&H Publishing Group, 9780805448610, 133pp.
Publication Date: April 1, 2009
* Individual store prices may vary.
or
Not Currently Available for Direct Purchase
Description
University professionals Danny Lovett and Dillon Burroughs have written a book for students challenging them to take seriously the idea that knowing Christ is indeed a radical relationship that changes everything about life. They examine the differences between the conformers and transformers of this world and share life principles from young people in the Bible (Joseph, Esther, David, Daniel, etc.) who stood for truth against the cultural norms of their day.
About the Author
No one can deny the anointing of God on the life and ministry of Dr. Danny Lovett. He has become one of the leading adult and youth revivalists of our day. Coming from a dynamic ministry as senior pastor of Open Door Baptist Church in Tuscaloosa, Alabama, Dr. Lovett exploded onto the campus of Liberty University in July of 1993 with his shout, "Jesus is what? Jesus is Awesome!"Dr. Lovett is Founder and President of Jesus Is Awesome Ministries, a ministry to pastors, churches, and associations in the United States and abroad. J.I.A. Ministries also funds scholarships for students enrolled at Tennessee Temple University and Temple Baptist Seminary which help pay the tuition for God-called men and women to pursue the education that will equip them for their ministry.Today, Dr. Lovett is Co-Pastor of Highland Park Baptist Church in Chattanooga, Tennessee. His passion to train the next generation of pastors, missionaries, church workers, and evangelists inspired him to design a training ground offering hands-on experience for some of the brightest and most committed young people in America.Danny is married to Dr. Susan Lovett, Vice-President of Academic Services at Tennessee Temple University. They have three children, Eric, Mary and Stephanie.Dillon Burroughs is a professional writer who has collaborated withmany of today's bestselling authors including John Ankerberg on What Can Be Found in LOST? A graduate of Dallas Theological Seminary, he is also an adjunct professor at Tennessee Temple University.Burroughs lives with his wife and two children.
Advertisement