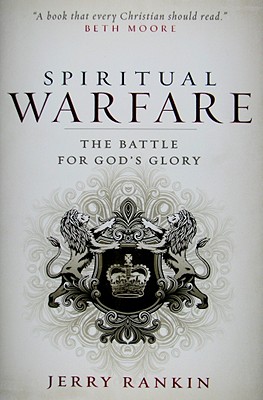 Spiritual Warfare: The Battle for God's Glory (Hardcover)
The Battle for God's Glory
B&H Publishing Group, 9780805448801, 284pp.
Publication Date: March 1, 2009
Description
Christians already have victory over the world through Jesus, but Satan picks a fight with believers nonetheless, tempting them with the influences of the world in an effort to steal God's glory. Indeed, the battle rages on, but the nature of the enemy is baldly exposed in
Spiritual Warfare
, helping readers better understand feelings of resentment, anger, doubt, pride, and adversity for what they really are: fiery darts of deception.
Written by International Mission Board president Jerry Rankin, who has witnessed spiritual warfare at work around the world, the book in turn becomes an inspiring guide to the Spirit-filled life, illuminating spiritual disciplines that equip us for victory including prayer, Bible study, fasting, Sabbath observance, active church membership, and praising God in all things.
About the Author
Jerry Rankin and his wife, Bobbye, spent twenty-three years as missionaries in Asia until he became International Mission Board president in 1993. Today, he leads the board with a vision of missionaries, churches, and volunteers partnering to take the gospel to all peoples. Rankin earned a bachelor's degree from Mississippi College and his master of divinity degree from Southwestern Baptist Theological Seminary. The Rankins live in Richmond, VA.
Advertisement