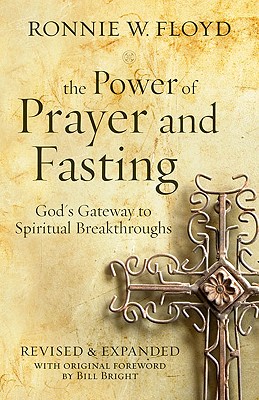 The Power of Prayer and Fasting (Paperback)
10 Secrets of Spiritual Strength
B&H Books, 9780805464832, 240pp.
Publication Date: January 1, 2010
* Individual store prices may vary.
Description
The hand-in-hand spiritual discipline of prayer and fasting is not a gimmick or a spiritual fad, although its neglect in recent decades makes it a new discovery for many Christians. Instead, as author Ronnie Floyd explains, prayer and fasting is a Scripture-ordained act of obedience—a means of humbling ourselves before God, drawing closer to Him, and making room for Him to speak and act in our lives.
This newly revised and updated edition of The Power of Prayer and Fasting offers fascinating firsthand stories of the difference prayer and fasting has made in Floyd's life and others, compelling explanations of how this discipline works in a Christian's life, practical guidance for those who have never fasted before, and finallly a stirring call to revival.
About the Author
Ronnie Floyd is senior pastor of a two-campus church--First Baptist Church of Springdale and The Church at Pinnacle Hills, Arkansas--reaching thousands of people each week. He also hosts The Summit, a weekly gathering for hundreds of business leaders, and is the host of Ronnie Floyd, a program seen worldwide on the Daystar Television Network. Ronnie and his wife, Jeana, have two sons and three grandchildren.