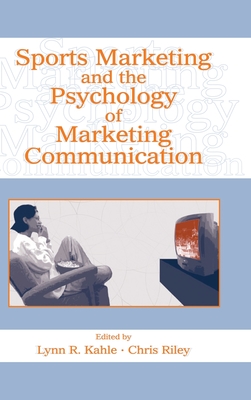 Sports Marketing and the Psychology of Marketing Communication (Advertising and Consumer Psychology) (Hardcover)
Psychology Press, 9780805848267, 408pp.
Publication Date: February 1, 2004
Other Editions of This Title:
Paperback (2/12/2004)
* Individual store prices may vary.
Description
Sports marketing is one of the fastest growing areas of marketing communication. This book advances understanding in this emerging area.
It presents sports marketing in a scholarly and comprehensive way, covering major topics of discussion in sports marketing and the psychology of communication. Several new, innovative topics are introduced, such as SportNEST and consumption communities, and many classic topics are brought up to date, including sponsorship, ambush marketing, identification, endorsements, basking in reflected glory, and licensing. Many of the topics that seem to center around sports show up as well, such as sneakers, ethics, risky behavior, and even investments.
Utilizing a psychological approach to understanding sports marketing, first-rate authors discuss the most important topics. The book covers all major topics of sports marketing, including:
sponsorship from several different perspectives--the major force in sports marketing;
ambush marketing--how non-sponsors seek to reap the benefits without paying the price; and
licensing--using the sale of items, such as T-shirts to increase profit and marketing.