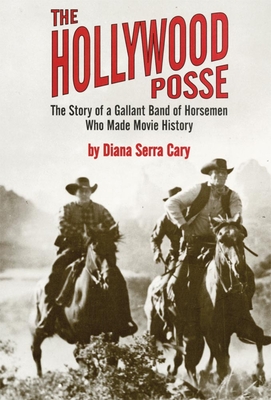 The Hollywood Posse
Story of a Gallant Band of Horsemen Who Made Movie History, the
Paperback

* Individual store prices may vary.
Description
After 1912, when the great cattle empires began to crumble, hundreds of seasoned cowboys found themselves jobless. A handful of discarded horsemen, however, stumbled upon an entirely new frontier-Hollywood. In a rare insider's view, Diana Serra Cary tells the story of these cowboys, who survived for another fifty years as riders, stuntmen, and doubles for the stars. Filled with humorous anecdotes, The Hollywood Posse reveals the full story of the cowboys' long and bitter feud with autocratic director Cecil B. De Mille; their relationships with the great Western stars-from the flamboyant Tom Mix to the durable John Wayne; and above all, their touching loyalty, code of honor, and devotion to each other. Diana Serra Cary dates her knowledge of Hollywood back to the two-reeler day when she was the famed child star "Baby Peggy." Now a Western American history, she is the author of Hollywood's Children and, most recently, Whatever Happened to Baby Peggy?
University of Oklahoma Press, 9780806128351, 330pp.
Publication Date: April 15, 1996