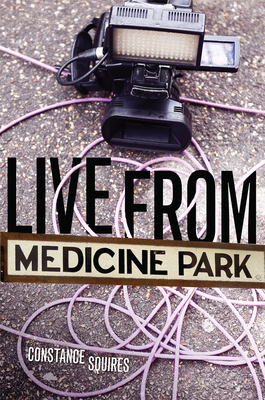 Live from Medicine Park
Paperback

* Individual store prices may vary.
Description
Documentary filmmaker Ray Wheeler is down on his luck. Embroiled in a lawsuit, he is reeling from the consequences of a near-fatal shooting on his last film, and has just lost his teaching gig. Broke and beleaguered, he can't afford to be particular about his next project. So when a former student invites him to film the comeback of Lena Wells, an iconic rock-and-roll singer who hit it big in the seventies, more than two decades earlier, he reluctantly agrees--even though he doesn't like her music. When Ray arrives at Lena's hometown of Medicine Park, Oklahoma, a defunct resort community, he is determined to approach his topic with the professional detachment that has guided his career. His work ethic is modeled on the prime directive of Star Trek: never interfere with an alien civilization. But with only five days left before Lena's comeback concert, Ray quickly runs afoul of his subject, who places him on a one-week probation. The terms: impress her or else. It doesn't take long before Ray violates his own ethical standards. Drawn romantically toward Lena, he also fails to prevent himself from interfering with the lives of the people closest to her, including her only son, Gram, whose paternity is a mystery even to himself; her daughter-in-law, Jettie; and the enigmatic guitar player Cyril Dodge. When disaster strikes Ray's set again, this time in Medicine Park, he must face truths he has avoided for too long--about love, relationships, and responsibility. An ode to both southwestern Oklahoma and rock music, Live from Medicine Park is a bittersweet reflection on the search for identity and purpose amid tragedy. As the novel reaches its climax, Ray sets out on one last adventure to set things right. Redemption may be possible--but only on its own terms.

University of Oklahoma Press, 9780806157337, 224pp.
Publication Date: October 5, 2017