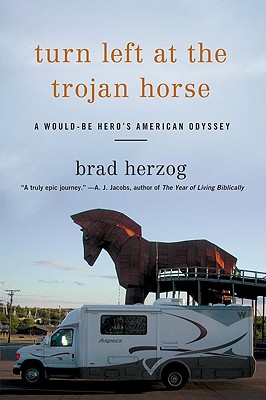 Turn Left at the Trojan Horse
A Would-Be Hero's American Odyssey
Paperback

* Individual store prices may vary.
June 2010 Indie Next List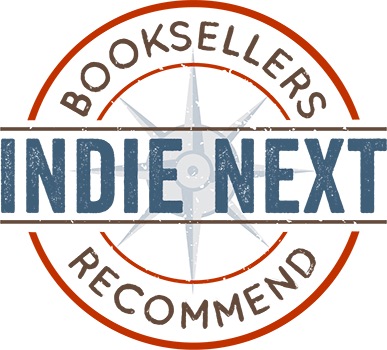 "This is an interesting journey across small towns of heartland America which are named for places out of Greek Mythology. The author is looking for meaning in his life. What he finds is as true today in the towns named like the Greek originals as it was in the original Greek towns. Heroes are everywhere if you just look for them. He searches and finds his own heroic story along the way."
— Catherine Carpenter, Cate's Books and Stuff, Louisiana, MO
View the List
Description
""Turn Left at the Trojan Horse" had me howling with laughter and nodding at the razor-sharp observation." --Tahir Shah, author of "The Caliph's House"
""Go away. Figure it out," she was saying. "Don't come back until you do." She looked at the calendar. "You have thirty-one days.""
With these words, like Helen of Troy launching a thousand ships across the Aegean, Brad Herzog's wife launched a Winnebago Aspect onto the open road.
A modern-day Odysseus in Kerouac clothing, Brad Herzog plunges into a solo cross-country search for insight. With middle age bearing down on him, he takes stock: How has he measured up to his own youthful aspirations? In contemporary America, what is a life well lived? What is a heroic life?
From the foothills of Washington's Mount Olympus, through the forgotten corners of America, and finally to his college reunion in Ithaca, New York, Brad shares his personal odyssey. Stopping in classically named towns, he meets everyday heroes, including a teacher in a one-room schoolhouse in Troy, Oregon;a modern-day hobo in Iliad, Montana;and a bomb-squad soldier in Sparta, Wisconsin. These encounters and Brad's effortlessly infused musings make for an exciting, one-of-a-kind ride.
"A truly epic journey."
--A.J. Jacobs, author of "The Year of Living Biblically"
"As we sit in Herzog's passenger seat, we cannot help but stare out the window and even see our own reflection in the glass."--Liz Robbins, author of "A Race Like No Other"
Brad Herzog lives on California's Monterey Peninsula with his wife and their two sons. He has been described as a "modern-day Steinbeck" and a "Picasso of the Winnebago," and Lonely Planet has ranked his travel memoirs among eight classics of the genre, along with books like Travels with Charley and On the Road. As an award-winning freelance writer, he has chronicled some of the nation's most unusual and intriguing subcultures, from nudists to North Pole explorers and from Pez collectors to pro mini golfers.
Citadel Press, 9780806532028, 307pp.
Publication Date: June 1, 2010
Book Videos
or
Not Currently Available for Direct Purchase