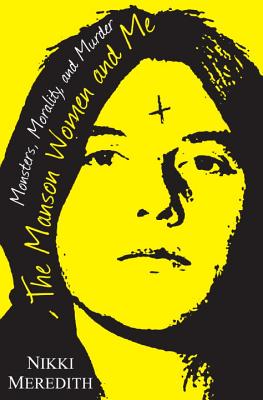 The Manson Women and Me (Hardcover)
Monsters, Morality, and Murder
Citadel, 9780806538587, 376pp.
Publication Date: March 27, 2018
Other Editions of This Title:
Paperback (2/26/2019)
* Individual store prices may vary.
Description
In the summer of 1969, Leslie Van Houten and Patricia Krenwinkel carried out horrific acts of butchery on the orders of the charismatic cult leader Charles Manson. At their murder trial the following year, lead prosecutor Vincent Bugliosi described the two so-called Manson Women as "human monsters." But to anyone who knew them growing up, they were bright, promising girls, seemingly incapable of such an unfathomable crime.
 
Award-winning journalist Nikki Meredith began visiting Van Houten and Krenwinkel in prison to discover how they had changed during their incarceration. The more Meredith got to know them, the more she was lured into a deeper dilemma: What compels "normal" people to do unspeakable things?
 
The author's relationship with her subjects provides a chilling lens through which we gain insight into a particular kind of woman capable of a particular kind of brutality. Through their stories, Nikki Meredith takes readers on a dark journey into the very heart of evil.
About the Author
Nikki Meredith is an award-winning journalist, a licensed clinical social worker, and a former probation officer. She has been a feature reporter for the San Francisco Examiner, the Marin Independent Journal, and the Pacific Sun. Her work has appeared in Parenting, Psychology Today, Health, USA Today, and Utne Reader. She lives near San Francisco. Visit her at www.nikkimeredith.com.
Praise For The Manson Women and Me: Monsters, Morality, and Murder…
Praise for THE MANSON WOMEN AND ME
 
"Meredith delves into the lives of two young women who participated in one of the most infamous murder sprees in American history."
—Susan Kelly, author of The Boston Stranglers
 
"A fully dimensional view of the Manson–led killings that we have not seen before."
—Michael Krasny, author of Off Mike: A Memoir of Talk Radio and Literary Life
 
"Thought-provoking . . . combines a compassionate memoir with meticulous journalism."
—Julie Smith, author of the Skip Langdon mysteries
 
"Utterly absorbing and engaging."
—Sue Russell, author of Lethal Intent
 
"A must-read book . . . a disturbing reflection of America today."
—Suzy Spencer, author of Wasted