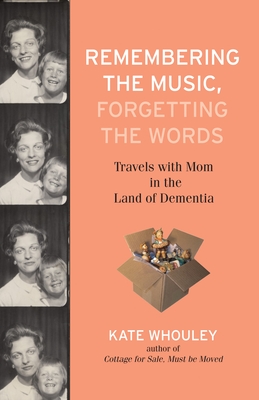 Remembering the Music, Forgetting the Words (Hardcover)
Travels with Mom in the Land of Dementia
Beacon Press, 9780807003190, 240pp.
Publication Date: September 6, 2011
Other Editions of This Title:
Paperback (9/25/2012)
MP3 CD (7/19/2016)
* Individual store prices may vary.
Fall '12 Reading Group List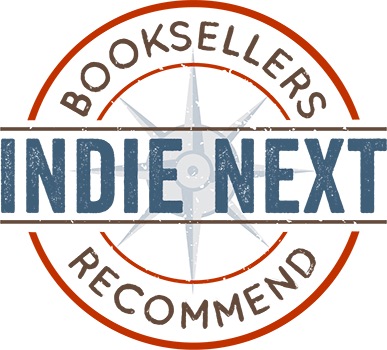 "Whouley is a wonderful writer, who allows a range of emotions to sit on the page, waiting to be picked up and confronted by her readers. A born storyteller, she shares a story all too common these days'children journeying with parents into the feared land of memory loss, wanting desperately to make the path as smooth and harmless as possible, and feeling thwarted at every turn by legal issues, the medical establishment, and the economic realities of aging. Although this not a happy story, in Whouley's intimate and insightful telling there are moments of pure hilarity."
— Gayle Shanks, Changing Hands Bookstore, Tempe, AZ
View the List
September 2011 Indie Next List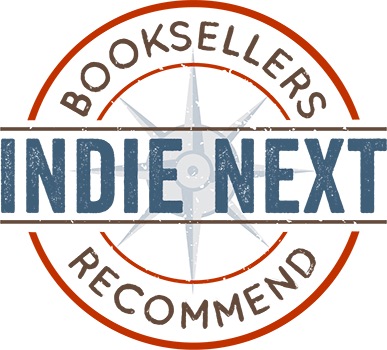 "Kate Whouley recounts her mother's journey into Alzheimer's with heart-wrenching honesty and heart-warming compassion. The book explores the complex relationship of mother and child, the nature of friendship, and the world of aging and dementia. Ultimately, it is about what it means to be a caring human being. It made me laugh. It made me cry. It touched me deeply. I loved this book."
— Chuck Robinson, Village Books, Bellingham, WA
View the List
Description
From the author of the much-loved memoir Cottage for Sale, Must Be Moved comes an engaging and inspiring account of a daughter who must face her mother's premature decline.
 
In Remembering the Music, Forgetting the Words, Kate Whouley strips away the romantic veneer of mother-daughter love to bare the toothed and tough reality of caring for a parent who is slowly losing her mind. Yet, this is not a dark or dour look at the demon of Alzheimer's. Whouley shares the trying, the tender, and the sometimes hilarious moments in meeting the challenge also known as Mom.
 
As her mother, Anne, falls into forgetting, Kate remembers for her. In Anne we meet a strong-minded, accidental feminist with a weakness for unreliable men. The first woman to apply for—and win—a department-head position in her school system, Anne was an innovative educator who poured her passion into her work. House-proud too, she made certain her Hummel figurines were dusted and arranged just so. But as her memory falters, so does her housekeeping. Surrounded by stacks of dirty dishes, piles of laundry, and months of unopened mail, Anne needs Kate's help—but she doesn't want to relinquish her hard-won independence any more than she wants to give up smoking.
 
Time and time again, Kate must balance Anne's often nonsensical demands with what she believes are the best decisions for her mother's comfort and safety. This is familiar territory for anyone who has had to help a loved one in decline, but Kate finds new and different ways to approach her mother and her forgetting. Shuddering under the weight of accumulating bills and her mother's frustrating, circular arguments, Kate realizes she must push past difficult family history to find compassion, empathy, and good humor.

When the memories, the names, and then the words begin to fade, it is the music that matters most to Kate's mother. Holding hands after a concert, a flute case slung over Kate's shoulder, and a shared joke between them, their relationship is healed—even in the face of a dreaded and deadly diagnosis. "Memory," Kate Whouley writes, "is overrated."

About the Author
Kate Whouley lives on Cape Cod, Massachusetts, where she is the founder and owner of Books in Common, an independent book-industry consulting company. Her first book, Cottage for Sale, Must Be Moved, was a Book Sense Book-of-the-Year nominee. Whouley's personal essays have appeared in the Cape Cod Times, Boston Globe, and the book-industry online journal Shelf Awareness. 

Praise For Remembering the Music, Forgetting the Words: Travels with Mom in the Land of Dementia…
"In her often humorous and always compassionate memoir, Whouley hopes to transform how people relate to a loved one with Alzheimer's disease."—USA Today

"A lovely, honest account of her mother's decline into Alzheimer's disease."—The Boston Globe

"Whouley's poignant, perceptive story of remembrance may not make the word 'Alzheimer's' any easier to hear, but her book offers a perspective that may relieve, comfort and perhaps ease the minds of those who are facing some of the same dilemmas with elder family members – dilemmas about care, yes, but also about just how to take in the idea of communicating with someone who will likely not remember that communication scant moments later."—The Barnstable Patriot

"Whouley gracefully keeps a balance between poignancy and humor. Her intelligent, sensitive voice is a treat…"—Shelf Awareness 

"Reading Kate Whouley's memoir felt like sitting down with an old friend over coffee...As a reader, I felt privileged to be on the receiving end of such a confidence, which concerns the most important issues: family, mortality, our aloneness in the world, our connection in the face of it.  I read it in two sittings and turned the last page with regret."—David Payne, author of Back to Wando Passo  
 
"An exceptional memoir that reminds us—often with surprising humor—of the richness of life in good times and bad."—David Dosa MD, author of Making Rounds With Oscar 
 
"Remembering the Music, Forgetting the Words made me want to go hug my mother. It also made me want to go hug Kate Whouley for her generous, fearless and spot-on recounting of a mother-daughter relationship during its most tragic yet poignantly beautiful years."—Suzanne Strempek Shea, author of Sundays in America               
   
"With books as her background and music as her guide, Kate Whouley helps her mother navigate the journey of Alzheimer's. Recalling her mother's impressive past, Whouley tries to reconcile her "new" mother with the old. Whouley's straightforward, and at times, very funny take at her mother's struggles and her own will strike home to many readers familiar with the caregiver role. Incorporating her life-long passion as a flutist, Whouley's tone and reflection of music in every aspect of the journey fills the book with hope and, yes, joy.  I hope I would be as graceful and kind if I ever become my mother's support system. Full of mother-daughter issues, identity, grief, loss, along with lots of love, and enduring friendships, Remembering The Music, Forgetting the Words is perfect fodder for reading groups!"—Barbara Drummond Mead, Editor of Reading Group Choices
 
"Remembering the Music is a dance of a daughter's spirit as she releases her mother (and the reader) to another realm."—Joan Anderson, Author of A Year By The Sea     

"In Remembering the Music, Forgetting the Words, Kate Whouley explores the mysteries of the human heart with wisdom and wit, giving us a story rich with kindness and comfort."—Amanda Eyre Ward, author of Close Your Eyes


Book Videos
or
Not Currently Available for Direct Purchase