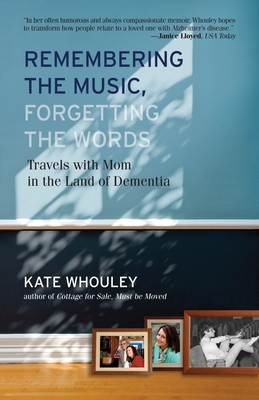 Remembering the Music, Forgetting the Words (Paperback)
Travels with Mom in the Land of Dementia
Beacon Press, 9780807003312, 240pp.
Publication Date: September 25, 2012
* Individual store prices may vary.
Fall '12 Reading Group List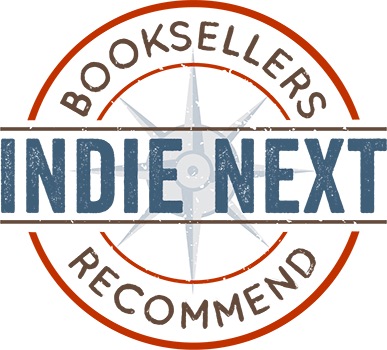 "Whouley is a wonderful writer, who allows a range of emotions to sit on the page, waiting to be picked up and confronted by her readers. A born storyteller, she shares a story all too common these days'children journeying with parents into the feared land of memory loss, wanting desperately to make the path as smooth and harmless as possible, and feeling thwarted at every turn by legal issues, the medical establishment, and the economic realities of aging. Although this not a happy story, in Whouley's intimate and insightful telling there are moments of pure hilarity."
— Gayle Shanks, Changing Hands Bookstore, Tempe, AZ
View the List
September 2011 Indie Next List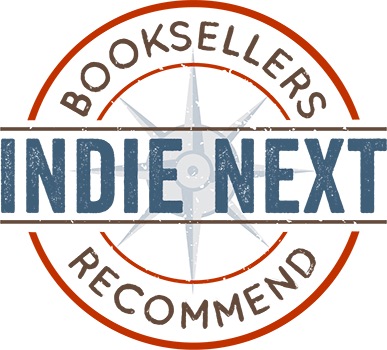 "Kate Whouley recounts her mother's journey into Alzheimer's with heart-wrenching honesty and heart-warming compassion. The book explores the complex relationship of mother and child, the nature of friendship, and the world of aging and dementia. Ultimately, it is about what it means to be a caring human being. It made me laugh. It made me cry. It touched me deeply. I loved this book."
— Chuck Robinson, Village Books, Bellingham, WA
View the List
Description
A chronicle of the profound, life-changing, and laugh-out-loud funny moments in the journey of an Alzheimer's caregiver
 
Kate Whouley is a smart, single woman who faces life head-on. Her mother, Anne, is a strong-minded accidental feminist with a weakness for unreliable men. Their complicated relationship isn't simplified when Anne exhibits symptoms of organic memory loss. As Kate becomes her mother's advocate and protector, she will discover that the demon we call Alzheimer's is also an unlikely teacher—and healer. For anyone who has faced and fought the decline of a parent or loved one, this book will touch your heart, make you smile, and, quite possibly, change the way you think about love, life, and loss.
About the Author
Kate Whouley lives on Cape Cod, Massachusetts, where she is the founder and owner of Books in Common, an independent book-industry consulting company. Her first book, Cottage for Sale, Must Be Moved, was a Book Sense Book-of-the-Year nominee. Whouley's personal essays have appeared in the Cape Cod Times, Boston Globe, and the book-industry online journal Shelf Awareness. 
Praise For Remembering the Music, Forgetting the Words: Travels with Mom in the Land of Dementia…
"A lovely, honest account of her mother's decline into Alzheimer's disease."—The Boston Globe

"In her often humorous and always compassionate memoir, Whouley hopes to transform how people relate to a loved one with Alzheimer's disease."—USA Today

"Whouley's poignant, perceptive story of remembrance may not make the word 'Alzheimer's' any easier to hear, but her book offers a perspective that may relieve, comfort and perhaps ease the minds of those who are facing some of the same dilemmas with elder family members – dilemmas about care, yes, but also about just how to take in the idea of communicating with someone who will likely not remember that communication scant moments later."—The Barnstable Patriot

"Whouley gracefully keeps a balance between poignancy and humor. Her intelligent, sensitive voice is a treat…"—Shelf Awareness 

"Reading Kate Whouley's memoir felt like sitting down with an old friend over coffee...As a reader, I felt privileged to be on the receiving end of such a confidence, which concerns the most important issues: family, mortality, our aloneness in the world, our connection in the face of it.  I read it in two sittings and turned the last page with regret."—David Payne, author of Back to Wando Passo  
 
"An exceptional memoir that reminds us—often with surprising humor—of the richness of life in good times and bad."—David Dosa MD, author of Making Rounds With Oscar 
 
"Remembering the Music, Forgetting the Words made me want to go hug my mother. It also made me want to go hug Kate Whouley for her generous, fearless and spot-on recounting of a mother-daughter relationship during its most tragic yet poignantly beautiful years."—Suzanne Strempek Shea, author of Sundays in America               
   
"With books as her background and music as her guide, Kate Whouley helps her mother navigate the journey of Alzheimer's. Recalling her mother's impressive past, Whouley tries to reconcile her "new" mother with the old. Whouley's straightforward, and at times, very funny take at her mother's struggles and her own will strike home to many readers familiar with the caregiver role. Incorporating her life-long passion as a flutist, Whouley's tone and reflection of music in every aspect of the journey fills the book with hope and, yes, joy.  I hope I would be as graceful and kind if I ever become my mother's support system. Full of mother-daughter issues, identity, grief, loss, along with lots of love, and enduring friendships, Remembering The Music, Forgetting the Words is perfect fodder for reading groups!"—Barbara Drummond Mead, Editor of Reading Group Choices
 
"Remembering the Music is a dance of a daughter's spirit as she releases her mother (and the reader) to another realm."—Joan Anderson, Author of A Year By The Sea     

"In Remembering the Music, Forgetting the Words, Kate Whouley explores the mysteries of the human heart with wisdom and wit, giving us a story rich with kindness and comfort."—Amanda Eyre Ward, author of Close Your Eyes


Book Videos
In the opening chapter, we learn that Kate Whouley's mother Anne is a strong, intelligent woman and a role model for her daughter.In Chapter Six, Mother-Daughter, we learn their relationship is more complicated.Did your expectations for their journey change as you learned more about their past? How are family relationships complicated or enhanced by shared history?
In the absence of siblings or a partner, Kate finds support in friends, particularly her longtime girlfriends. Do you have friends who feel like family, or family members who feel like friends? How do you balance friendship and family?
Kate also seeks support and assistance from Suzanne, a professional in elder care.How does Suzanne help Kate to see her mother differently? Can you think of a situation in your family or personal life in which an outsider helped you gain perspective?How or why?
Kate, in Chapter Thirteen (Romper Room), mentions she has never thought of her relationship with her mother as particularly "close." Would you agree with her characterization? How does their relationship change during the course of the book?
How does Kate's understanding of Alzheimer's disease evolve over time?Does her increasing awareness affect her attitudes toward others in her life?
Kate makes a connection between playing music and caring for a person with Alzheimer's. What is it?How might this approach be relevant to non-musicians?Can you think of other activities that require a similar sense of being present?
On page 105, Kate writes about aging and adaptation: "Our elders move from strength to debility and debility becomes the norm."Have you ever had to make accommodations for aging elders in your life? In what ways was your experience similar to Kate's? In what ways was your experience different?
"Memory is overrated," the author declares on page 186. What does she believe is more important?Do you agree or disagree?
In Chapter Twenty-Four (After Words), Kate describes a series of dreams she has after Anne's death. How would you interpret the final dream in that series?Why do you think the author chose to share her dreams with readers?
The author ends the book with a description of a concert performance.How does this narrative choice affirm Kate's enduring connection to her mother?Can you think of more than one way to interpret the title, Remembering the Music?