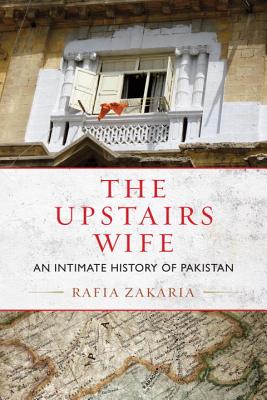 The Upstairs Wife
An Intimate History of Pakistan
Hardcover

* Individual store prices may vary.
Other Editions of This Title:
Paperback (1/5/2016)
February 2015 Indie Next List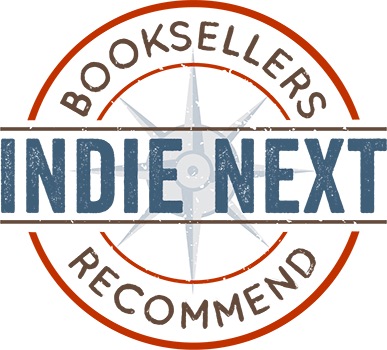 "This is a masterfully executed, gripping, and intimate account of both the situation of Pakistani women and the troubling politics of the Pakistani state. Zakaria chronicles the humiliation of her aunt, a barren wife, as she is relegated to second-class status and moved upstairs to make room for her uncle's second wife. Into this remembrance, the author skillfully weaves the story of Benazir Bhutto, the charismatic and powerful Pakistani leader plagued by the dark history and politics of her country which eventually led to her assassination. A dark tale, The Upstairs Wife offers the reader much insight into the history and culture of Pakistan."
— Cathy Langer, Tattered Cover Book Store, Denver, CO
View the List
Description
A memoir of Karachi through the eyes of its women

An Indies Introduce Debut Authors Selection 
 
For a brief moment on December 27, 2007, life came to a standstill in Pakistan. Benazir Bhutto, the country's former prime minister and the first woman ever to lead a Muslim country, had been assassinated at a political rally just outside Islamabad. Back in Karachi—Bhutto's birthplace and Pakistan's other great metropolis—Rafia Zakaria's family was suffering through a crisis of its own: her Uncle Sohail, the man who had brought shame upon the family, was near death. In that moment these twin catastrophes—one political and public, the other secret and intensely personal—briefly converged. 
 
Zakaria uses that moment to begin her intimate exploration of the country of her birth. Her Muslim-Indian family immigrated to Pakistan from Bombay in 1962, escaping the precarious state in which the Muslim population in India found itself following the Partition. For them, Pakistan represented enormous promise. And for some time, Zakaria's family prospered and the city prospered. But in the 1980s, Pakistan's military dictators began an Islamization campaign designed to legitimate their rule—a campaign that particularly affected women's freedom and safety. The political became personal when her aunt Amina's husband, Sohail, did the unthinkable and took a second wife, a humiliating and painful betrayal of kin and custom that shook the foundation of Zakaria's family but was permitted under the country's new laws. The young Rafia grows up in the shadow of Amina's shame and fury, while the world outside her home turns ever more chaotic and violent as the opportunities available to post-Partition immigrants are dramatically curtailed and terrorism sows its seeds in Karachi.
 
Telling the parallel stories of Amina's polygamous marriage and Pakistan's hopes and betrayals, The Upstairs Wife is an intimate exploration of the disjunction between exalted dreams and complicated realities.
Praise For The Upstairs Wife: An Intimate History of Pakistan…
"The Upstairs Wife" does manage to cover so much ground so skillfully, casting a sharp eye on complicated personal politics and affairs of state alike."
—New York Times

"The Upstairs Wife weaves emotion, historical fact, and a young person's wonder at her world into an exquisite tale of patriarchy, conflict, love, hope and hate… The story that unfolds is both memorable and magnificent."
—CounterPunch

"A dense, carefully rendered work of minute, memorable detail."
—Kirkus Reviews

"In this emotionally generous, beautifully written memoir, Rafia Zakaria tells two stories that are really the same story. One is the descent of Pakistan into violence, poverty, corruption, and extremist Islam; the other is the smoldering misery of family life in which women have little power, except, sometimes, over each other. The Upstairs Wife is a revelation."
—Katha Pollitt, poet, essayist, and columnist for The Nation
 
"Rafia Zakaria's gorgeous prose and brave storytelling transported me into the center of a region I've struggled to understand in a way no newspaper article or history book ever could. Better yet, she made me love the women there—their woundedness, their resilience, their uncertain future. The personal and the political collide in this beautiful memoir of Pakistan."
—Courtney E. Martin, author of Do It Anyway
 
"From a window in the upstairs of her family's house, Rafia Zakaria parts the curtain, looks down on Pakistan, and writes its history. The Upstairs Wife roams between the lives of a family and the life of a nation—and finds itself in the heart of a society that is much maligned and little understood."
—Vijay Prashad, author of The Poorer Nations
 
"What a tour de force! Rafia Zakaria's The Upstairs Wife is a masterful tapestry. Through the eyes of Karachi's women, the beauty and horrors and mysteries of Pakistan are laid bare. Zakaria elegantly weaves personal memoir with historical treatise, showcasing a breathtaking literary talent."
—Medea Benjamin, cofounder of Code Pink and author of Drone Warfare

"Zakaria captures polygamy's emotional toll on wives: the depression, self-doubt, and jealous calculations that poison the politics of intimacy."
—Ms. magazine

"If it weren't for the personal bravery of women like…Rafia Zakaria, and the countless other Muslim women fighting hard to reclaim their rightful space in public and private, as well as —personal and political arenas, the no-go zones for Muslim women would continue to expand."
—Sampsonia Way
Beacon Press, 9780807003367, 264pp.
Publication Date: February 3, 2015
About the Author
Rafia Zakaria is an author, attorney, and human rights activist who has worked on behalf of victims of domestic violence around the world. She is a columnist for Al Jazeera America, Ms., Dissent, and DAWN, Pakistan's largest English-language newspaper. Zakaria was born and raised in Karachi and now lives in Pakistan and the United States, where she serves on the board of directors of Amnesty International USA.
or
Not Currently Available for Direct Purchase