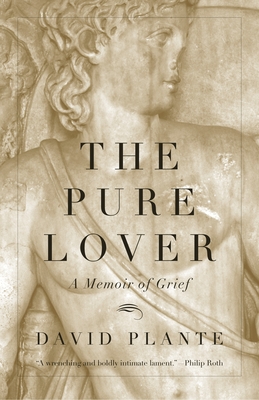 The Pure Lover: A Memoir of Grief (Paperback)
A Memoir of Grief
Beacon Press (MA), 9780807006207, 114pp.
Publication Date: October 26, 2010
Description
The Pure Lover is David Plante's elegy to his beloved Nikos Stangos, their forty-year life together, and its tragic end. Written in vivid fragments that, like the pieces of a mosaic, come together into a glimmering whole, it shows us both the wild nature of grief and the intimate conversation that is love.
About the Author
David Plante has published more than a dozen novels, including "The Family, The Woods, "and "The Country, " as well as the nonfiction books "Difficult Women "and "American Ghosts." His work has appeared in many periodicals, including "The New Yorker" and "The""Paris Review, "and has been nominated for a National Book Award. "The Pure Lover "was a finalist for the Lambda Literary Award and the Randy Shilts Publishing Triangle Award.
Praise For The Pure Lover: A Memoir of Grief…
"How a book can be at once so raw and so artful is a mystery; The Pure Lover joins a handful of necessary volumes that speak directly from grief's wild, inconsolable center, and readers will find it bracing, unflinching, and honest to the core."
—Mark Doty, author of Heaven's Coast
 
 "A wrenching and boldly intimate lament."
—Philip Roth

"The Pure Lover leaves one exalted . . . A lovely book, joyful, plangent and true."
—Michael Dirda, The Washington Post

"The Pure Lover is a short but moving elegy. . . . It's a difficult subject, handled with lyricism, pain, indiscretion and love."
—Margaret Drabble, New Statesman

"David Plante's fine meditation on love and loss is the work of one who has been there and who knows that it is the dying who are losing all and that the grief we obtain is the survivor's treasure."
—Edward Albee
 
"Innovative and incantatory . . . Bracingly poignant . . . A cumulative portrait, taken in snapshots, of a long-term gay relationship that's as valid a marriage as any other."
—Jason Roush, The Gay and Lesbian Review
 
"A fierce encapsulation of grief, the fundamentally private wrought wrenchingly public. This sublime remembrance—more a compilation of memory fragments than a linear life story—evokes a whole man (in truth, two whole men)."
—Richard Labonte, Book Marks: Best of 2009
Advertisement