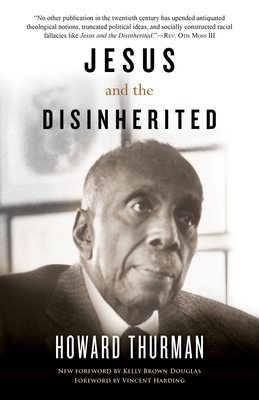 Jesus and the Disinherited (Paperback)
Beacon Press, 9780807010297, 128pp.
Publication Date: November 30, 1996
* Individual store prices may vary.
Description
In this classic theological treatise, the acclaimed theologian and religious leader Howard Thurman (1900-1981) demonstrates how the gospel may be read as a manual of resistance for the poor and disenfranchised. Jesus is a partner in the pain of the oppressed and the example of His life offers a solution to ending the descent into moral nihilism. Hatred does not empower--it decays. Only through self-love and love of one another can God's justice prevail.
About the Author
Hailed by Life magazine as one of the great preachers of the twentieth century; a spiritual advisor to Martin Luther King, Jr., Sherwood Eddy, James Farmer, A. J. Musty, and Pauli Murray; the first black dean at a white university; cofounder of the first interracially pastored, intercultural church in the United States; Howard Thurman (1899-1981) was a man of penetrating foresight and astonishing charisma. His vision of the world was one of a democratic camaraderie born of faith, and in light of today's global community, one of particular importance.
Praise For Jesus and the Disinherited…
"[Jesus and the Disinherited] is the centerpiece of the Black prophet-mystic's lifelong attempt to bring the harrowing beauty of the African-American experience into deep engagement with what he called 'the religion of Jesus.' Ultimately his goal was to offer this humanizing combination as the basis for an emancipatory way of being, moving toward a fundamentally unchained life that is available to all the women and men everywhere who hunger and thirst for righteousness, especially those 'who stand with their backs against the wall.'"
—Vincent Harding, from the Foreword