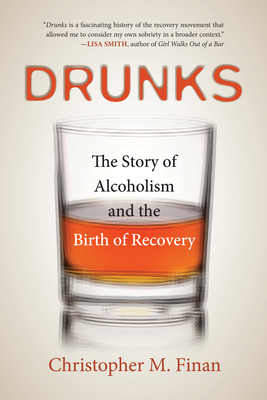 Drunks
The Story of Alcoholism and the Birth of Recovery
Paperback

* Individual store prices may vary.
Other Editions of This Title:
Digital Audiobook (6/26/2017)
Hardcover (6/27/2017)
Compact Disc (6/27/2017)
July 2017 Indie Next List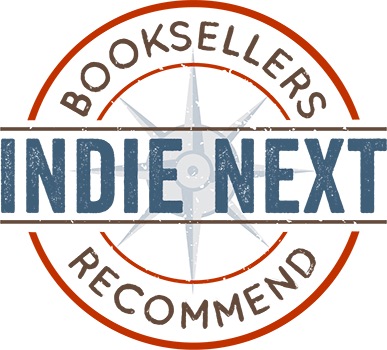 "The long and evolving history of alcoholism and corresponding sobriety movements in America is fascinating, for both its colorful characters and its complex interface with religion and the sciences. In Finan's astute, well-researched, and entertaining narrative, this story of sober drunks offers both understanding and insight into a critically important subject whose nature has long been occluded and subsumed in stigma."
— Kenny Brechner, Devaney, Doak & Garrett Booksellers, Inc., Farmington, ME
View the List
Description
Reveals the history of our struggle with alcoholism and the emergence of a search for sobriety that is as old as our nation.

In Drunks, Christopher Finan introduces us to a colorful cast of characters who were integral in America's moral journey to understanding alcoholism. There's the remarkable Iroquois leader named Handsome Lake, a drunk who stopped drinking and dedicated his life to helping his people achieve sobriety. In the early nineteenth century, the idealistic and energetic "Washingtonians," a group of reformed alcoholics, led the first national movement to save men like themselves. After the Civil War, doctors began to recognize that chronic drunkenness is an illness, and Dr. Leslie Keeley invented a "gold cure" that was dispensed at more than a hundred clinics around the country. But most Americans rejected a scientific explanation of alcoholism. A century after the ignominious death of Charles Adams came Carrie Nation. The wife of a drunk, she destroyed bars with a hatchet in her fury over what alcohol had done to her family. Prohibition became the law of the land, but nothing could stop the drinking. Finan also tells the dramatic story of Bill Wilson and Dr. Bob Smith, who helped each other stay sober and then created AA, which survived its tumultuous early years and finally proved that alcoholics could stay sober for a lifetime.

This is narrative history at its best: entertaining and authoritative, an important portrait of one of America's great liberation movements and essential reading for anyone involved in the addiction community.
Praise For Drunks: The Story of Alcoholism and the Birth of Recovery…
"An appropriately harrowing account of booze and its discontents...A worthy treatment of recovery movements in American history, unsung heroes and all."
—Kirkus Reviews

"A spirited look at the history of drinking and alcoholism in America... offers captivating stories in a well-researched, in-depth manner, shining a light on a topic well worth exploring in detail."
—Publishers Weekly

"The vignettes Finan selected provide relevant facts about important players associated with the history of alcoholism and how it has been treated in the United States. An interesting read for fans of American history."
—Library Journal

"Drunks is a lively, engaging, and enlightening account of a major strain (in several senses of the word) of the American character. We drank our way to nationhood, and some of us drank too much. Cheers!"
—Richard Rhodes, Pulitzer Prize recipient for The Making of the Atomic Bomb

"Drunks is a fascinating history of the recovery movement that allowed me to consider my own sobriety in a broader context. Chris Finan recounts in entertaining and compelling style the experiences of those who fought to have alcoholism recognized as an illness and broke barriers in trying to treat it. I was transported throughout this journey and would like to think I might have joined the 'Marthas,' a group of mid-nineteenth-century women who were on the front lines of the battle against the deadly ravages of alcoholism. Finan has written an outstanding book that should take its place alongside the definitive texts detailing other medical and cultural issues in American society."
—Lisa Smith, author of Girl Walks Out of a Bar

"Alcohol, prescription meds, marijuana: addiction has been a problem for centuries in America. But as Chris Finan's inspiring book chronicles, people helping people is the solution. Millions of alcoholics and addicts are living sober lives. And so there is hope for those who are still suffering."
—William C. Moyers, author of Broken: My Story of Addiction and Redemption and vice president at Hazelden Betty Ford Foundation
Beacon Press, 9780807019931, 336pp.
Publication Date: June 5, 2018
About the Author
Christopher M. Finan is the author of From the Palmer Raids to the Patriot Act: A History of the Fight for Free Speech in America and Alfred E. Smith: The Happy Warrior. He is the executive director of National Coalition Against Censorship and former director of American Booksellers for Free Expression, a program of the American Booksellers Association. He lives in Brooklyn, New York.
or
Not Currently Available for Direct Purchase