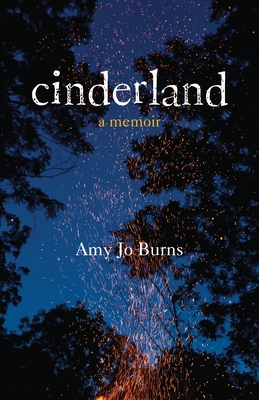 Cinderland
A Memoir
Paperback

* Individual store prices may vary.
Other Editions of This Title:
Hardcover (10/7/2014)
MP3 CD (6/7/2016)
Description
A riveting literary debut about the cost of keeping quiet
Amy Jo Burns grew up in Mercury, Pennsylvania, an industrial town humbled by the steel collapse of the 1980s. Instead of the construction booms and twelve-hour shifts her parents' generation had known, the Mercury Amy Jo knew was marred by empty houses, old strip mines, and vacant lots. It wasn't quite a ghost town—only because many people had no choice but to stay.
 
The year Burns turned ten, this sleepy town suddenly woke up. Howard Lotte, its beloved piano teacher, was accused of sexually assaulting his female students. Among the countless girls questioned, only seven came forward. For telling the truth, the town ostracized these girls and accused them of trying to smear a good man's reputation. As for the remaining girls—well, they were smarter. They lied. Burns was one of them.
 
But such a lie has its own consequences. Against a backdrop of fire and steel, shame and redemption, Burns tells of the boys she ran from and toward, the friends she abandoned, and the endless performances she gave to please a town that never trusted girls in the first place.
 
This is the story of growing up in a town that both worshipped and sacrificed its youth—a town that believed being a good girl meant being a quiet one—and the long road Burns took toward forgiving her ten-year-old self. Cinderland is an elegy to that young girl's innocence, as well as a praise song to the curative powers of breaking a long silence. 
Praise For Cinderland: A Memoir…
"The toll that Burns's silence took manifested in several forms, and she details them here in a thoughtfully written examination of what motivated her to keep silent while other victims spoke out" 
—Library Journal, starred review

"A haunting debut memoir about the price of keeping secrets… [S]lim, lyrically evocative."
—Kirkus Reviews

"[A] raw, painful memoir ... at its most compelling when Burns sketches the contours of her girlhood ... rendering them not quaint but stifling and ominous." 
—Boston Globe

"Burns' writing is deliciously dense and full of perfectly picked observations.... Cinderland is a powerful and captivating memoir."
—The Rumpus

"With gentle, focused prose, [Burns] turns the confessional memoir genre upside down."
—Pittsburgh Quarterly

"An expository reflection on how a place shapes our own sense of self."
—Star Tribune

"A scorching memoir about a town divided."
—The Kansas City Star

"[Burns] has a way with words that allows her to make her sleepy town and the dilapidated Pittsburgh area of the 1990s glimmer. … Her writing is affecting without being sensational, and the reader's heart is left aching at the end of each chapter."
—The Pittsburgh Post-Gazette

"Burns writes beautifully of coming of age in a rust belt town."
—The Star-Ledger

"A rare and important work . . . Burns has brought something utterly new and distinctive to the art of the memoir."
—Louise DeSalvo, author of Writing as a Way of Healing: How Telling Our Stories Can Change Our Lives

"Amy Jo Burns has written a humane and lapidary account of her Rust Belt childhood: the claustrophobia, the yearning for escape, the weight and consequence of secrets. I have never read a book that captures small-town American life so perfectly."
—Justin St. Germain, author of Son of a Gun 

"Amy Jo Burns's Cinderland is an exquisite achievement. From the first page to the last, I held my breath as Burns held my heart. She writes of small Rust Belt towns and the boys and girls who grow up and apart in those towns and the overwhelming need for escape and what happens when secrets no one should have to bear burn and burn. This book demands to be read."
—Roxane Gay, author of An Untamed State

"Memoir of the highest order, Cinderland lovingly gives voice to a troubled community, small-town summers, young love and heartbreak, a scandal that tears a town apart, and the memory of a young girl who told a dangerous lie. Or did she? Amy Jo Burns writes like a dream, beyond her years, and this book is gripping, generous, and wise."
—Scott Cheshire, author of High as the Horses' Bridles
 
"Amy Jo Burns delivers an unerring report from inside the universe of a teenaged girl struggling to escape the town she both loves and mistrusts. This is a place that insists on secrets held, and she is a good girl, holding hers tenaciously, at all costs."
—Meredith Hall, author Without a Map

"'I did not want to tell this story,' Amy Jo Burns confesses in Cinderland, but readers will be glad she did. This memoir is testament to the incinerating power of secrets and the steely resolve of survivors. But it's also an unforgettable portrait of a small Rust Belt town in decline, and in that sense it is a story about America, one of ruin and reinvention, of ashes and incandescence."
—Elliott Holt, author of You Are One of Them


Beacon Press, 9780807052273, 216pp.
Publication Date: September 8, 2015
About the Author
Amy Jo Burns teaches at the Arts Council of Princeton and writes for Ploughshares. She lives in Franklin Park, New Jersey. This is her first book.
or
Not Currently Available for Direct Purchase